Hillary Clinton wants to be CEO of Facebook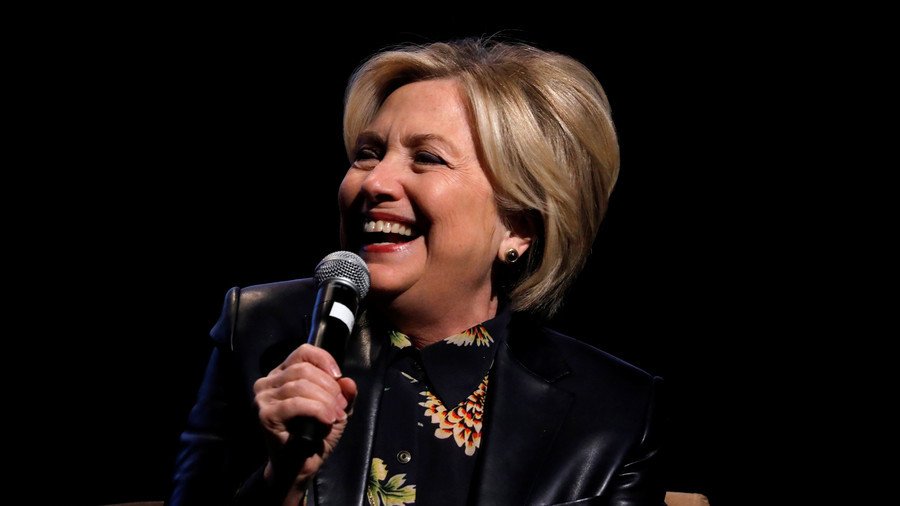 Facebook's Mark Zuckerberg better watch out, as Hillary Clinton said she would like to be the company's CEO because of its power as a media outlet.
Clinton was speaking at Harvard University, where she was awarded the Radcliffe Medal on Friday. Massachusetts Attorney General Maura Healey asked Clinton if she could be CEO of any company, what would she choose.
"Facebook," Clinton quickly said. "I mean, I just want to add, it's the biggest news platform in the world."
"Most people in our country get their news, true or not, through Facebook," she added.
"Now, Facebook is trying to take on some of the unexpected consequences of their business model and I for one hope they get it right, because it really is critical to our democracy that people get accurate information on which to make decisions."
READ MORE: Happy GDPR day! US news sites blocked, FB sued as EU privacy rules come into force
Clinton was likely alluding to claims by her supporters that Facebook contributed to her loss in the 2016 election through "fake news" and advertisements.
Clinton was chosen for the Radcliffe medal due to her "accomplishments in the public sphere as a champion for human rights, as a skilled legislator, and as an advocate for global American leadership," Radcliffe Institute Dean Lizabeth Cohen explained.
Like this story? Share it with a friend!
You can share this story on social media: