To orbit and back: Russia developing Soyuz-based pilotless craft to retrieve cargo from space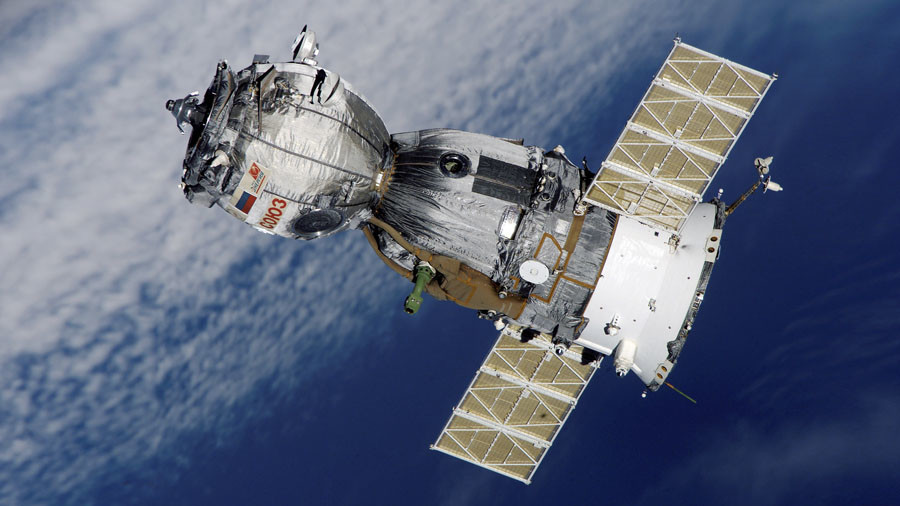 Russia is developing an unmanned spaceship able to retrieve cargo from orbit and get back. It doesn't look like a fully reusable craft, but this is the closest you can get after the demise of the Shuttle program.
The state-of-the-art vehicle – dubbed Soyuz GVK (Cargo Retrievable Spacecraft) – will be capable of delivering two tons of cargo to orbit and bringing a 500kg load back to Earth, Russia's space corporation Energia announced on Friday. The very name of the project – which Energia says will become operational by 2022 – indicates that it will be based on the time-proven and reliable Soyuz family.
The ship's detachable compartment is expected to be able to accommodate another ton of disposable cargo – such as garbage, for instance – that will burn in the atmosphere during descent.
Yevgeny Mikrin, Energia's chief designer for manned space systems, told Russian media that the spaceship will enter service to resupply a new orbital station that may appear after the International Space Station (ISS) ceases operations.
Two years ago, the corporation unveiled plans to develop and build an orbiter to shuttle cargo and crews between the ISS and the moon. The project, codenamed 'Ryvok' ('breakthrough' in Russian) will be permanently based on the ISS – or its successor – and will be powered by the mighty Angara A5 heavy-lift launch system.
The news comes amid predictions that the epoch of fully reusable spacecraft may soon be upon us. Space Shuttle program – once NASA's flagship development – came to a close back in 2011 after carrying out 135 missions throughout its history.
The shuttles, however, had their own setbacks – they had to be refurbished between launches, which in some cases amounted to the assembly of a new craft. In turn, Russia's Soyuz spaceships proved to be much more cost-efficient and reliable.
Currently, there are not many players in the industry designing their versions of reusable spaceships. In the US, the Elon Musk-led SpaceX is trying to come up with a rocket capable of returning from space in one piece. After several spectacular failed launches, it was able to land an orbital rocket four times.
Musk, an avid space enthusiast, hopes to make space exploration as affordable as possible. The main point he evangelizes from time to time is that planes are not disposed of by commercial airlines after every flight, so why should spaceships?
Like this story? Share it with a friend!
You can share this story on social media: