Russian moon base to be built by 2050 – Energia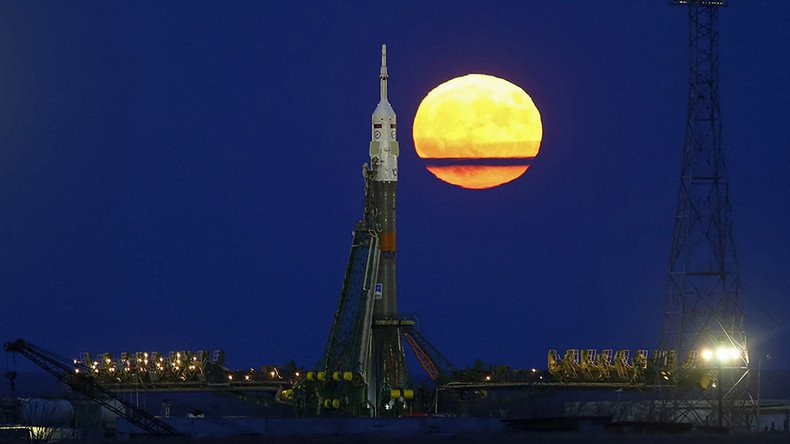 Russian space corporation Energia has presented a plan for a moon exploration program, which includes building a lunar base between 2040 and 2050. The base is intended to be a springboard for future missions to deep space and other planets.
Cosmonaut Alexander Kaleri, who has been on several expeditions to the International Space Station (ISS), conducted five spacewalks, and currently heads the flight department of Energia, presented the program on Tuesday, TASS reports.
The site for the future base will be chosen before 2030, Kalleri said, after which preparations will be in full gear, including the creation of the main modules of the station and a radiation shelter.
According to the presentation, Energia is planning to carry out "the construction of lunar base and scientific program" between 2040 and 2050. As soon as the base is finished, the moon's resources will be explored.
After 2050, the moon will be used for deep space exploration as a base capable of supporting missions to other planets, according to Energia.
Last year, the head of Energia, Vladimir Solntsev, said flights to the moon will begin in 10 years, and the first manned mission will be in 2031.
The creation of the next generation Federatsiya (Federation) spacecraft is a key part of Russia's moon exploration program, Kaleri said at Tuesday's presentation. Energia launched the project several years ago, aiming to replace the currently used Soyuz and Progress spaceships.
"In 2022 the first unmanned launch is planned, then unmanned [launch] to ISS and in 2024 a manned [mission]," Kaleri told journalists.
READ MORE: Russia & US to create new space station in moon's orbit
Energia will also open a research center to develop moon exploration programs for future missions, the company confirmed on Monday to Russian newspaper Izvestia. The center will also support the joint Russia-US project of a new space station called Deep Space Gateway in the moon's orbit, the first modules of which will be ready between 2024 and 2026.
In March, Russian space agency Roscosmos opened the application process for selecting people who will go to the moon aboard the Federatsiya spacecraft. The agency said that the successful candidates "will be trained under the International Space Program and will be the first Russians to fly to the Moon."
You can share this story on social media: