Another small step for man: Russian space agency opens applications for wannabe moonwalkers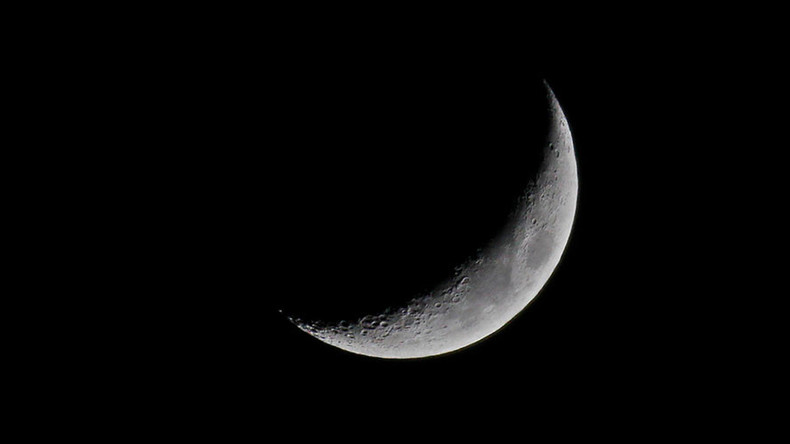 The Russian space agency Roscosmos has announced that applications are now open for candidates to fill the spots of 6-8 cosmonauts who, if chosen, will be the first Russians to go to the Moon.
The Roscosmos State Corporation, Russia's official space agency, said applications are now being considered for suitable contenders to become one of the cosmonauts to fly to the moon on board the Federatsiya spacecraft, CEO Aleksandr Ivanov announced at a news conference on Tuesday.
"The selection begins today and it will last till the end of the year. The results will be summarized at the end of December. A group of six to eight trainees is to be selected," Ivanov told journalists, TASS reported.
"There will be no discrimination based on skin color or gender," added Sergey Krikalyov, the executive director of manned programs, as quoted by RIA Novosti.
Rosmosmos is looking for 6-8 Russian citizens no older than 35 with a background in science, engineering or flight, as well as computer skills, willingness to learn about space technology, and an ability to speak English.
"The purpose is to select the best specialists who already have certain knacks of operating space or air technologies. They will be the first pilots of Russia's future spacecraft Federatsiya. All will be trained under the International Space Program and will be the first Russians to fly to the Moon," read a press statement from Roscosmos.
"Those with experience in the aircraft-building and space rocket industry of the Russian Federation will enjoy priority," the statement added.
Aspiring cosmonauts will have to go through five stages of evaluation: an overview of their professional and educational qualifications, medical and psychological examinations and pass a set of grueling tests of their physical endurance. The would-be cosmonauts would also have to be able to ski cross-country for a distance of five kilometers.
Applications will take place over a period of four months, after which the candidate selection process will begin. Candidates can apply by post or present themselves in person to the Star City cosmonaut training center outside Moscow.
The Federatsiya spacecraft, being developed by Roscosmos, is designed to carry a crew of four to the Moon. The date of the first test launch is scheduled for 2023 from the Vostochny cosmodrome in the Amur Oblast, near the Chinese border. Roscosmos aims for a successful moon landing by 2031.
You can share this story on social media: