Soyuz rocket launches successfully after last-minute abort (VIDEO)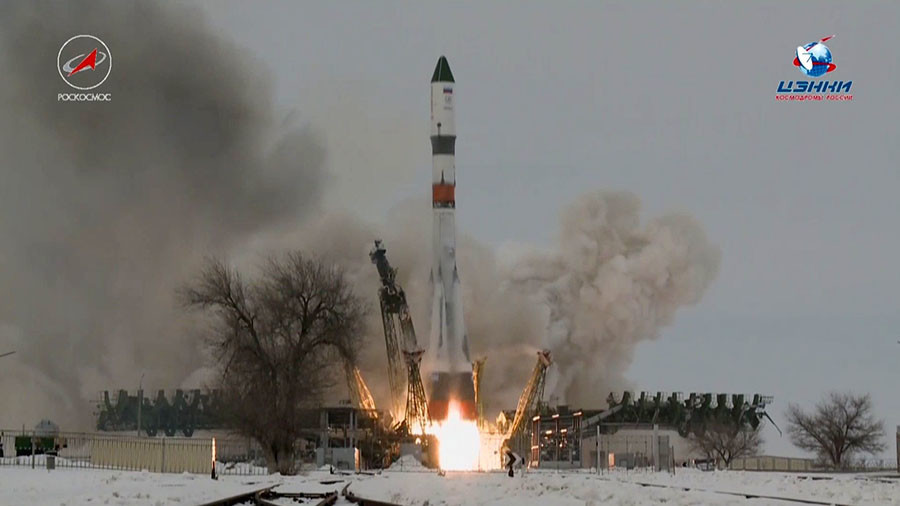 A Russian Soyuz rocket carrying three tons of cargo and supplies for the International Space Station has successfully launched after a last-minute abort on Sunday.
The Soyuz-2.1a rocket sent a "Progress" MS-08 supply ship into orbit on Tuesday from the Baikonur Cosmodrome. The unmanned resupply and refueling freighter will deliver three tons of cargo, propellant and water to the six crew currently aboard the International Space Station (ISS).
READ MORE: Roscosmos postpones launch of Soyuz rocket due to automatic engine shutdown
The launch was originally scheduled for Sunday, but was aborted with less than one minute remaining in the countdown – although it remains unclear exactly why the launch was halted.
The supply ship is scheduled to dock with the ISS's Zvezda service module on Thursday.
You can share this story on social media: