Iran deal is 'not dead' despite Trump's withdrawal, but 'risk of confrontation is real' – French FM
Published time: 9 May, 2018 08:56
Edited time: 10 May, 2018 10:08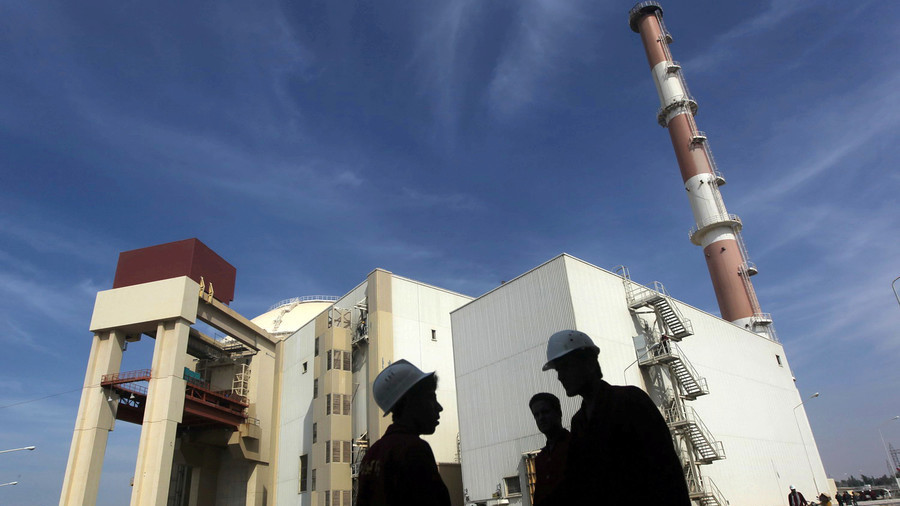 Although Washington has broken an "international commitment" and France regrets the move, the landmark nuclear agreement is still "not dead," according to French Foreign Minister Jean-Yves Le Drian.
"The deal is not dead. There's an American withdrawal from the deal but the deal is still there," Jean-Yves Le Drian told RTL radio on Wednesday, speaking several hours after US President Donald Trump refused to recertify the 2015 accord with Tehran – the Joint Comprehensive Plan of Action (JCPOA), which curbed Iran's nuclear program in exchange for lifting sanctions.
Paris "deeply regrets" its Western ally's move, which Le Drian called "a break with international commitment," adding that the situation in the Middle East could be jeopardized as Washington's decision brings "a real risk of confrontation."
German Foreign Minister Heiko Maas also condemned Trump's move as offering "no alternative" to the "working" agreement, according to Reuters.
France was one of the signatories of the long-negotiated accord with Iran, brokered by the P5+1 powers (China, France, Russia, UK, US, plus Germany) in 2015. The other European signatories did not support America's withdrawal, with the leaders of the UK, France, and Germany expressing"regret and concern" and calling for restraint. They also stated that they will still stick to the agreement and called on Washington to "ensure that the structures of the JCPOA can remain intact."
The other parties' commitment to the JCPOA may allow Tehran to remain in the deal, according to Iranian President Hassan Rouhani, who accused Trump of waging "a psychological war" that Iran is not going to allow him to win.
If you like this story, share it with a friend!