EU leaders decry Trump's withdrawal from Iran deal, vow to work together to maintain it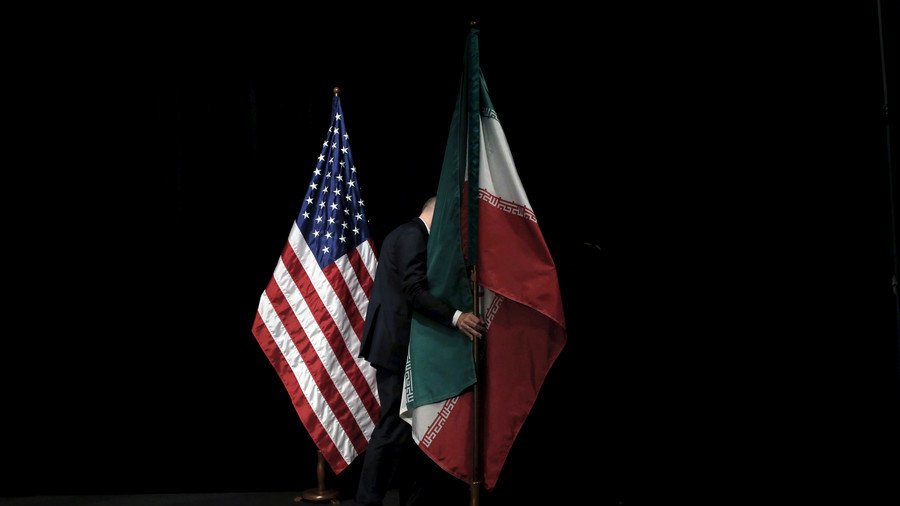 European leaders wasted no time in denouncing US President Donald Trump's decision to withdraw from the 2015 Iran nuclear deal. Major European allies have already condemned the decision and vowed to keep to the original terms.
British Prime Minister Theresa May issued a joint statement on behalf of the UK, French and German governments, saying that they all regret President Trump's decision to withdraw from the agreement. May called for restraint on all sides, as geopolitical tensions reach fever pitch across the globe.
May urged the US to avoid obstructing its allies, who wish to continue with the original terms of the deal, and called on Tehran to have "restraint in response to the decision by the US."
French President Emmanuel Macron said he and the other top European leaders intended to develop a broader agreement covering both Iranian nuclear activity and ballistic missile development.
"We will work collectively on a broader framework, covering nuclear activity, the post-2025 period, ballistic activity, and stability in the Middle-East, notably Syria, Yemen, and Iraq," Macron said on Twitter, moments after Trump made the announcement.
High Representative of the European Union for Foreign Affairs and Security Policy Federica Mogherini has called for the international community to hold the line and stick to the original terms of the Obama-era Iran nuclear deal. The move directly contravenes US President Donald Trump's latest announcement that he will withdraw from the deal and reimpose sanctions on Tehran.
"I am particularly worried by the announcement tonight of new sanctions," Mogherini said, as cited by Reuters. "The European Union is determined to preserve it... Together with the rest of the international community, we will preserve this nuclear deal."
READ MORE: Iran will remain in nuclear deal, US withdrawal illegal - Rouhani
Meanwhile, President of the European Council Donald Tusk promised to meet Trump's economic and geopolitical policies with a "united European approach," promising that EU leaders would "tackle both issues" at the upcoming summit in Sofia next week.
If you like this story, share it with a friend!
You can share this story on social media: