Iran will remain in nuclear deal, US withdrawal illegal - Rouhani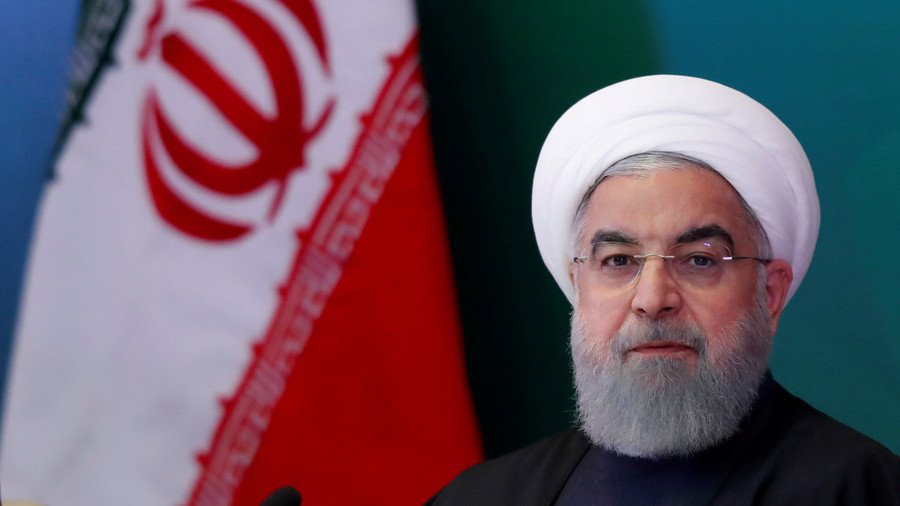 President Donald Trump's decision to pull the US out of the Iranian nuclear deal is illegal, illegitimate and violates international agreements, said Iranian president Hassan Rouhani in a televised address.
Rouhani said that Iran has always complied with the nuclear deal and is going to stay in the accord despite the US pullout. The Iranian Foreign Ministry was instructed to hold talks on the nuclear deal with the EU, Russia and China within the next few weeks.
"If we achieve the deal's goals in cooperation with other members of the deal, it will remain in place... By exiting the deal, America has officially undermined its commitment to an international treaty," Rouhani said.
The President called Trump's decision to quit the agreement "a historic experience for Iran," adding that Washington had never fulfilled its commitment as part of the 2015 international agreement.
"For 40 years we've said and repeated that Iran always abides by its commitments, and the US never complies," Rouhani said. "Our 40-year history shows us Americans have been aggressive towards great people of Iran and our region," he added, citing the CIA coup against the government of Mohammad Mosaddegh in 1953, the US support for the Iranian monarchy, Washington's aid to Iraq in attacking Iran in the 1980s, and other examples.
"This is a psychological war, we won't allow Trump to win... I'm happy that the pesky being has left the Barjam," he said, using the Persian acronym for the nuclear deal. "From now on, this is an agreement between Iran and five countries. From now on, the P5+1 has lost its 1. We have to wait and see how others react."
Earlier on Tuesday, Trump announced that Washington will "withdraw from the Iran nuclear deal" and that sanctions will be imposed against Tehran. The US President argued that the Joint Comprehensive Plan of Action (JCPOA) didn't prevent Iran from enriching uranium and put the Middle East on path for a nuclear arms race.
"Today's action sends a critical message: the US no longer makes empty threats. When I make promises, I keep them," Trump said. Following Trump's announcement, the European leaders condemned his decision and vowed to keep the deal in place.
The JCPOA deal, signed by Iran and P5+1 powers (China, France, Russia, UK, US, plus Germany) in 2015, saw international sanctions on Tehran lifted in exchange for Iran curbing its controversial nuclear program. Trump pulled the US from the accord despite the International Atomic Energy Agency (IAEA) confirming Tehran's compliance with the deal on numerous occasions and attempts by France, Germany and other EU nations to talk him out of the decision.
Think your friends would be interested? Share this story!
You can share this story on social media: