Tens of thousands of anti-Macron protesters march in Paris against labor reforms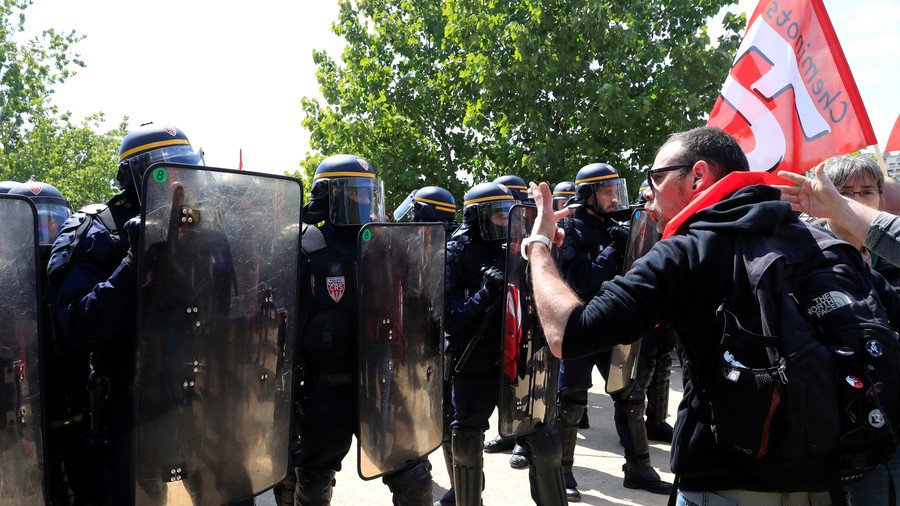 Tens of thousands of demonstrators hit the streets of the French capital to protest the president's labor reforms, in what was sarcastically dubbed a 'Party for Macron' one year after he took office.
Demonstrators gathered in the streets of Paris to speak out against the reforms led by Macron, which include cutting worker protections.
Protesters could be seen holding banners which read "Stop Macron!" and "Down with the president of the rich!" Other signs depicted the French president as a king, with some protesters saying France is under a soft dictatorship.
Police put the number of participants at 40,000, while the far-left La France Insoumise (Unbowed France) organizers estimated that 160,000 people were in attendance. Smaller protests also took place in other French cities, including Toulouse and Bordeaux.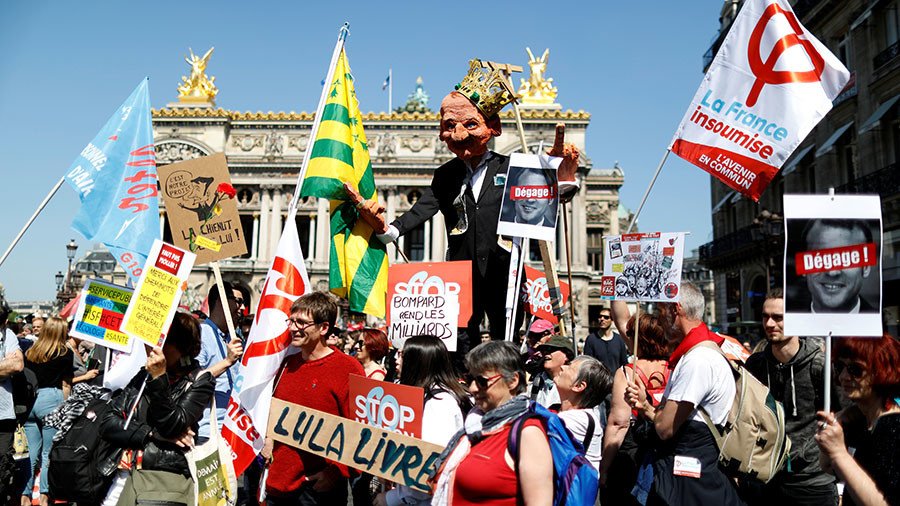 Around 2,000 security forces, including riot police, were deployed to the streets for the protest. The event was largely peaceful and festive, though tear gas was deployed at a few troublemakers and eight people were arrested, according to AP. An officer was slightly injured after someone threw an object at him, according to a police spokesperson.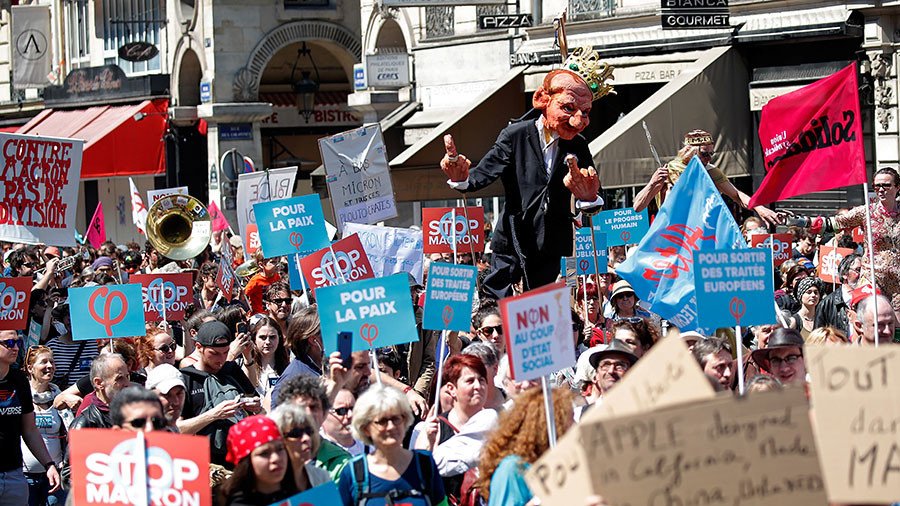 If you like this story, share it with a friend!
You can share this story on social media: