US troops to remain in South Korea even if peace treaty signed with North – Moon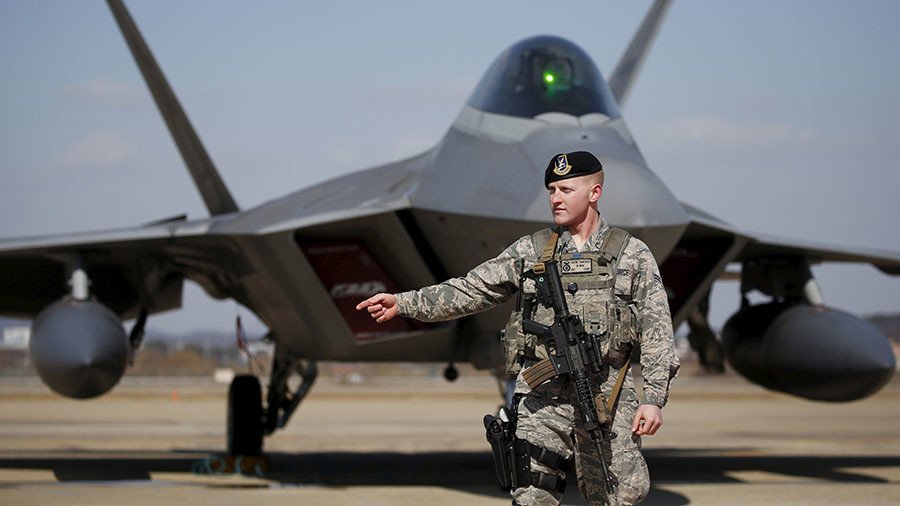 South Korean President Moon Jae-in said on Wednesday that US troops will remain on the peninsula even if a peace agreement with the North is reached, saying their presence has "nothing to do with signing peace treaties."
"US troops stationed in South Korea are an issue regarding the alliance between South Korea and the United States. It has nothing to do with signing peace treaties," Moon's spokesperson Kim Eui-kyeom said at a press conference.
The statement came in response to a Foreign Affairs magazine article written by presidential adviser, Moon Cung-in, in which he stated that it would be "difficult to justify [US forces] continuing presence in South Korea," if peace is concluded with the North. The spokesperson warned the adviser "not to cause any more confusion" with such comments.
READ MORE: Trump considers Peace House on North-South Korea border for Kim Jong-un meeting
The discussion regarding US troops in Korea follows Friday's historic meeting between Moon and North Korea's Kim Jong-un, which resulted in the two signing an agreement in favor of the Korean peninsula's "complete denuclearization." The summit marked the first time leaders of the divided nation have met in 11 years, and the first time a North Korean leader has entered the South since 1953.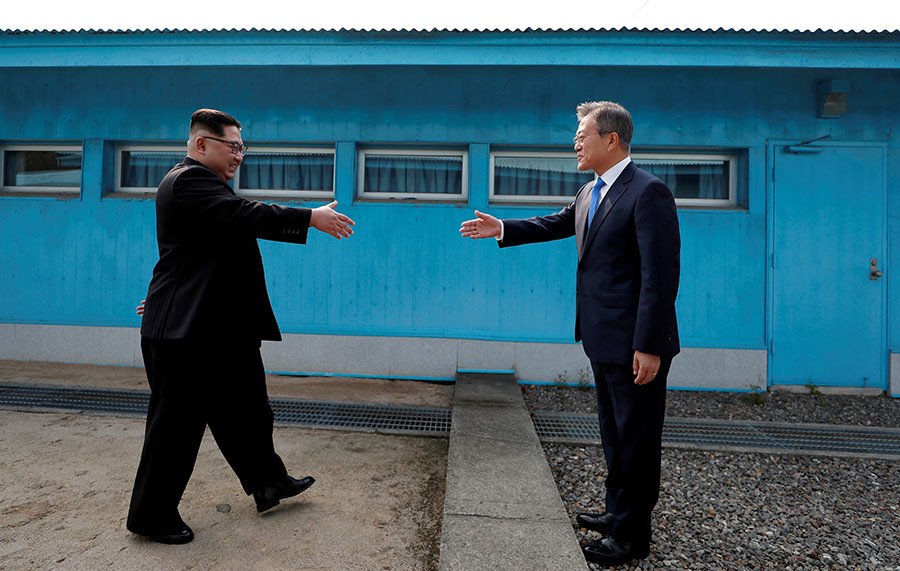 North Korea previously signaled its readiness to denuclearize at a meeting between Kim and Chinese President Xi Jinping last month, noting that it would require a "security guarantee," according to a report by the Japanese newspaper Yomiuri Shimbun. What the guarantee implied remains unclear, as North Korea reportedly dropped its long-held demand for US troop withdrawal, at least according to Moon's public statement in late April.
The US has already expressed its intention to make North Korea take "irreversible" steps towards denuclearization, without guaranteeing any concession in relation to its military presence.
CIA Director and newly appointed US Secretary of State Mike Pompeo identified the Trump administration's "objective" with regard to North Korea as "complete, verifiable, irreversible denuclearization" in an ABC News interview.
In a separate interview with Fox News, US National Security Advisor John Bolton stated that the 2003 agreement to eliminate Libya's weapons of mass destruction program could serve as a model for the North Korea negotiations.
"We have very much in mind the Libya model from 2003, 2004. There are obviously differences. The Libyan program was much smaller, but that was basically the agreement that we made," Bolton said.
Former Libyan president Muammar Gaddafi agreed to dismantle the country's nuclear program in exchange for the lifting of imposed Western sanctions. In 2011, he was killed by a NATO-led bombing of the country, which led to a civil war and Islamist terrorism groups rising in the region.
The Libya model: North Korea denuclearizes, Kim gets bayonetted in the street by right-wing mercenaries operating under Western air cover, the state collapses, a calamitous refugee crisis ensues and Washington calls it a day. https://t.co/JmIy1VzaaH

— Max Blumenthal (@MaxBlumenthal) 29 апреля 2018 г.
At the historic Korean summit, Kim and Moon agreed to establish a direct telephone line between their executive offices, through which they will "hold frequent and candid discussions on issues vital to the nation," according to the declaration they signed. President Moon is also set to visit Pyongyang this fall, months after US President Donald Trump's anticipated meeting with Kim in the coming weeks.
You can share this story on social media: