From tanks to drones: Military hardware floods central Moscow in V-Day parade rehearsal (VIDEO)
Thousands of servicemen and dozens of armored vehicles, defense systems and even drones appeared in downtown Moscow for a Victory Day parade rehearsal, offering a sneak peek of the novelties to be displayed at the upcoming parade.
Some 12,500 personnel took part in the rehearsals, staged at the iconic Red Square late on Thursday. More than 150 pieces of military hardware rolled through Moscow's center, allowing bystanders to get a glimpse of the weaponry that will participate in the upcoming Victory Day parade.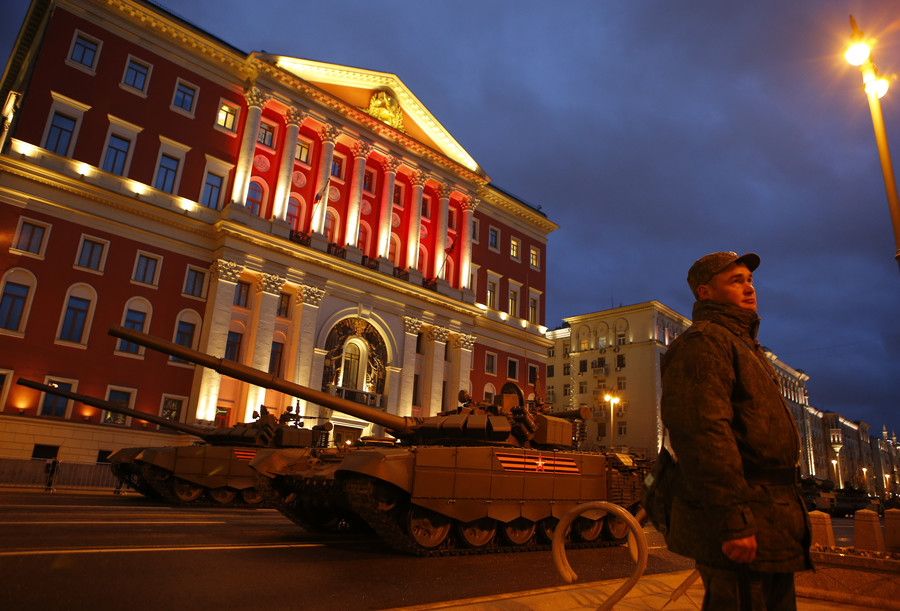 Victory Day parade regulars, the T-72 main battle tanks, have been presented with the most modern modifications of the iconic machine. The T-72B3 machines seen during the rehearsal have additional spaced armor and quite fancy side skirts, along with other improvements.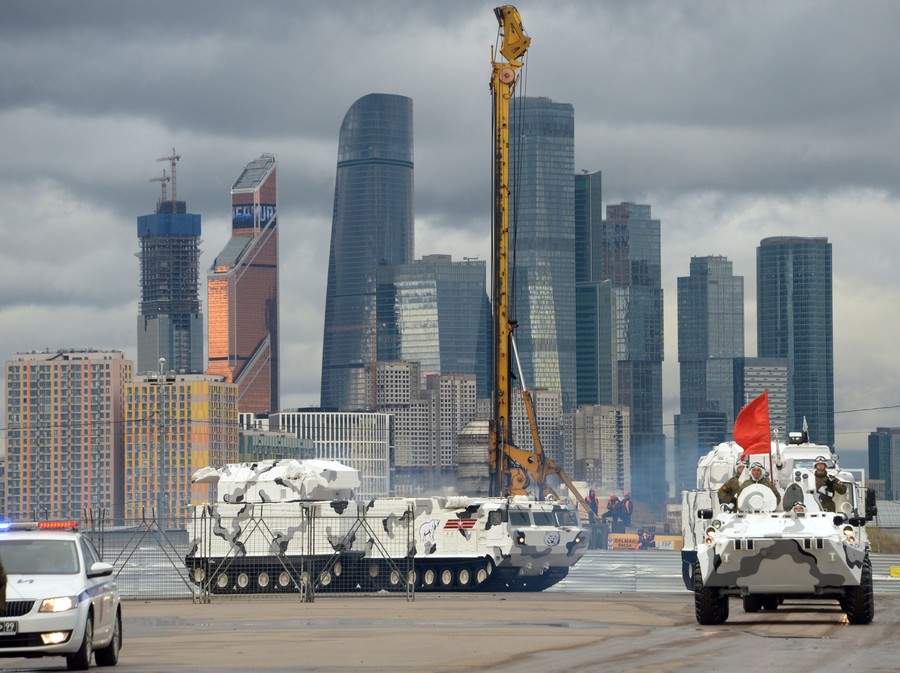 Arctic-bound Tor-M2DT short-range air defense systems, which debuted at the Parade last year, are set to appear during the celebrations again. The base platform of the system, the DT-30 twin off-road vehicle, has already been tested in the Arctic, while the interceptor missiles have shown impressive capabilities. The entire Tor-M2DT complex is set to be weather-proven this year and, following the tests, the systems are expected to be adopted by Russia's Arctic troops.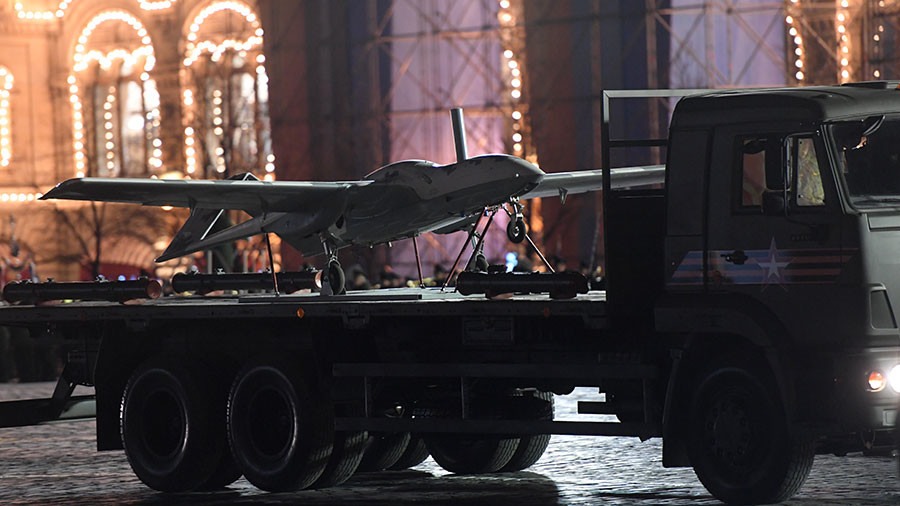 New Russian attack UAVs, namely the 'Korsar' and 'Katran,' will be featured during the parade for the very first time. The machines will seemingly be carried on trucks alongside their armament that will be put on display and not fly on their own, but any surprises can be expected.
Earlier this week, the aviation crew that is set to take part in the parade completed preparations for the event, according to Russia's Defense Ministry. A whole range of aircraft is expected to partake in the celebrations, including strategic and tactic bombers, fighters and close air support, as well as various helicopters. At least two cutting-edge Su-57 warplanes are also expected to fly over Red Square on May 9.
Like this story? Share it with a friend!
You can share this story on social media: