Kadyrov vows to jail Trump & Merkel if they ever go to Chechnya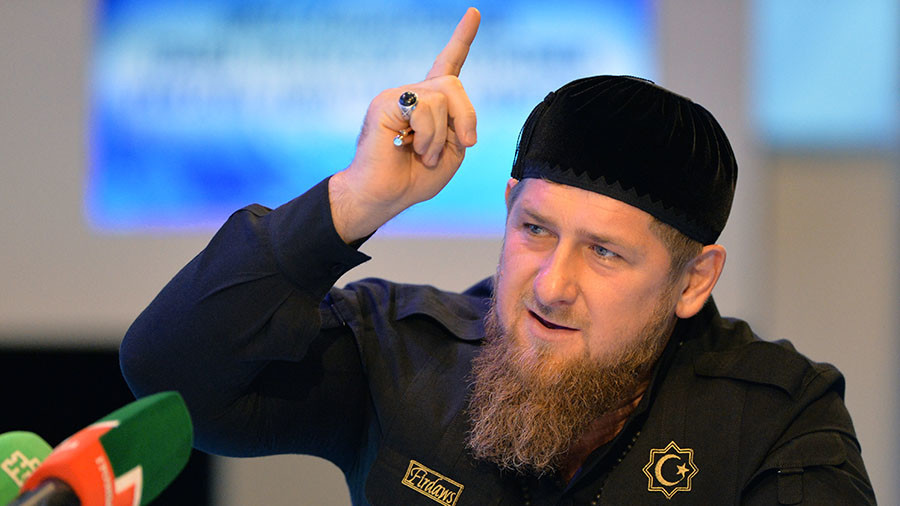 If Angela Merkel or Donald Trump ever visit the Russian Republic of Chechnya, they will be arrested and all their accounts on Chechen territory frozen, local leader Ramzan Kadyrov has mocked.
Kadyrov, known for his controversial statements, made the apparent joke during an in-depth interview he gave to the Rossiya 24 news channel. When asked about the possibility of being put on an additional sanctions list by the US, he answered he "must be there [on the list]" and taunted Western leaders, saying "we have put sanctions [in place] against Trump [and] Merkel, and all a long time ago."
"If they come to our republic [of Chechnya], we will instantly arrest them and put in jail," he said. The Chechen leader added he feared no Western sanctions, since he had no assets where Western nations could seize them and didn't visit these nations.
READ MORE: Kadyrov can punish Russia's enemies under the law, not 'cowboy justice,' Chechen minister claims
In the interview, which is to be aired on Tuesday evening, Kadyrov spoke on a range of domestic and international issues, from the role played in Syria by ethnic Chechens serving in the Russian military to his attitude to Islam-approved polygamous marriages.
If you like this story, share it with a friend!