Kadyrov can punish Russia's enemies under the law, not 'cowboy justice,' Chechen minister claims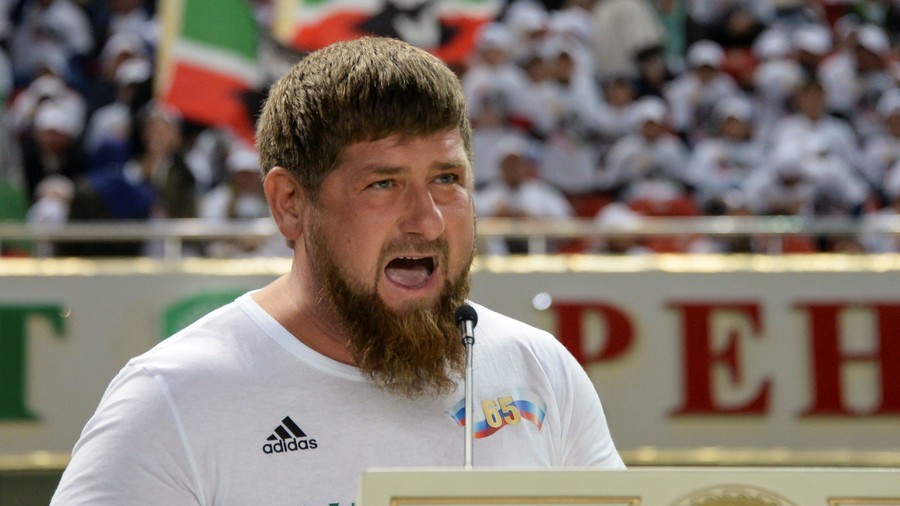 Ramzan Kadyrov can punish all of Russia's enemies without using "outlaw methods." A government minister made the assertion while commenting on the Ukrainian man who spread fake news about the Russian shopping mall fire.
"We are not some cowboys to put a price on someone's head," Chechen Minister for Information and External Relations Djambulat Umarov said in an interview with Moscow Calling radio. "Everything is within the framework of the law. … if he is charged with this state-level task, Ramzan Akhmatovich [Kadyrov] would fulfill it in the most precise way and Russia's enemies would be punished."
The comment was made when reporters asked Umarov which steps can be taken against Ukrainian citizen Nikita Kuvikov, also known as Yevgeny Volnov, who has admitted to spreading fake news about the number of casualties caused by the Winter Cherry shopping mall fire in the Siberian city of Kemerovo.
The minister noted that Kadyrov did not plan any particular action against Kuvikov because Russia's law enforcement agencies were entirely capable of handling the investigation – but he also said that, in his opinion, the man should be punished for his action and this punishment should be harsh. "This man has nothing sacred. We should target all our laws directly against pranksters who make these fake news, because consequences are dire. No-one should make jokes and enjoy impunity in times of tragedies and when a social explosion is looming. This is not just a jest, this is a stunt targeting the state," Umarov told reporters.
The Kuvikov scandal developed after he released a YouTube post with an audio recording in which he posed as a member of the emergency services and inquired at local morgues about the space left for bodies. In one such call he told morgue staff they should be expecting "more than 300 corpses" of victims of the shopping mall fire. This fake news started spreading on social networks and stopped only after the authorities allowed a public inspection to local morgues.
According to official reports, the mall fire killed 64 people, 41 of them children.
The Ukrainian blogger then released a video with explanations in which he said that he perpetrated the hoax, not for monetary gain, but to feel "satisfaction" for damaging Russia. He added that he considered all Russian citizens equally responsible for the armed conflict in Ukraine.
Earlier this week Russia's Investigative Committee launched a criminal case against the prankster on charges of inciting hatred, a crime which in Russia is punishable by up to five years behind bars. On Wednesday a court in Moscow issued an arrest warrant for Kuvikov and investigators put him on the international wanted list.
Also, a group of people from the city where the fire took place have offered a reward of 12 million roubles (over US$210,000) for catching the prankster and handing him over to police.