Ukrainian prankster arrested in absentia over 'fake reports' on fatalities in Kemerovo mall blaze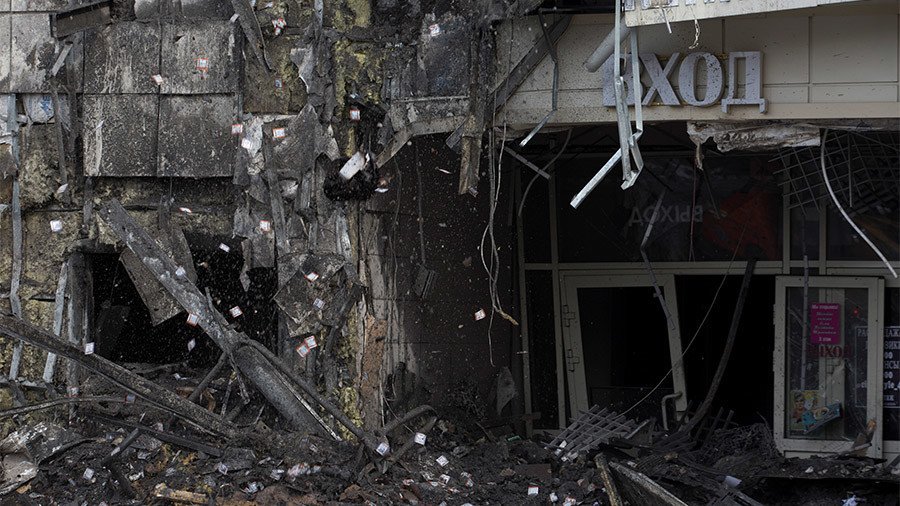 A Ukrainian prankster has been arrested in absentia for allegedly spreading fake reports about a highly exaggerated death toll in the Kemerovo mall fire.
The tragedy shook the Russian city of Kemerovo in Siberia on Sunday, and the number of victims was still rising when fake reports emerged claiming that officials are hushing up information on the real number of victims. The erroneous reports rapidly spread via social networks claiming that hundreds of people allegedly perished in the shopping mall fire, despite the official death toll standing at 64.
The fake news originated from a phone prankster known under the moniker 'Evgeniy Volnov,' a Ukrainian citizen whose real name is Nikita Kuvikov, the investigators say. He is suspected of incitement to hatred, and could face up to five years behind bars.
The prankster "deliberately spread false information through the internet and media about the number of victims of the fire in Kemerovo, misleading the relatives of the dead and injured in an attempt to destabilize the situation in the region," the investigators said in a statement on Wednesday. A court has subsequently arrested the prankster in absentia, and the Ukrainian national would get on the wanted list shortly, the investigators added.
Earlier, he posted an audio recording on his YouTube channel, in which he poses as an emergency services officer inquiring at local morgues over the space left for bodies there. The false rumors that eventually triggered public anger appear to be rooted in one such call, where Kuvikov tells a mortuary employee that they are about to receive "over 300 corpses."
Despite the authorities rejecting such allegations, some locals urged for people to be allowed to check the morgues amid massive rallies in Kemerovo. The results of the inspection were reported to be consistent with the official count.
"I was at the morgue on Volgodradskaya Street. There are 67 bodies there, 64 of them are from the Winter Cherry [shopping center], they are charred. Three others are not related to that incident," Alena Lenina told RT on Tuesday.
You can share this story on social media: