Media spreading fake news & insults in times of tragedy should be punished – Russian MP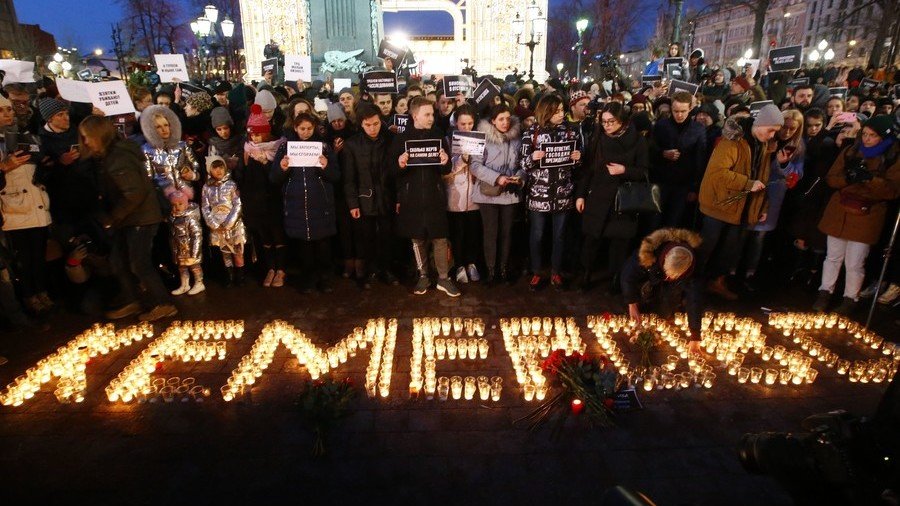 A ruling party lawmaker intends to draft a bill regulating the media in times of major tragedies, like the recent mall fire in Siberia, tightening responsibility for fake news, as well as for provocations and insults.
The main sponsor of the motion, MP Yevgeny Fedorov (United Russia), told FAN news agency that the Kemerovo shopping mall fire revealed not only major problems with fire safety in public buildings, but also demonstrated the low level of responsibility among journalists.
"Everyone is publishing something, sometimes it is some open nonsense, but people see this and they become delirious, they cannot understand who they should trust," Fedorov told reporters. "We must create a self-regulating structure, some sort of new media that would monitor such moments, all indecent statements on the internet, all these 'dances on graves' etc. If only it were bloggers, but the mass media, even those not of a tabloid kind, they also spread fake reports," he said.
Fedorov went on to say that the bill allows journalists to set up new professional organizations – self-regulating groups – that would develop new ethical standards for the industry. In addition, the MP proposes developing a national ethical code for the media. If passed, media outlets that violate the code would be stripped of their licenses. The MP also said that bloggers should develop and introduce their own ethical standards, but did not elaborate.
Currently, it is illegal to spread material promoting extremism or inciting strife, as well as advocating suicide or using illegal drugs. State-run consumer rights agency Rospotrebnadzor monitors the internet and can order service providers to block sites with illegal content. After blocking, the case must be heard by a court (the case can be initiated by resource owners or prosecutors), which makes the final decision regarding the questionable content. If the court does not step, in the blockage is lifted automatically.
In 2014, Russia introduced amendments to the law making bloggers whose blogs attract 3,000 or more visitors a day equal to professional journalists, receiving all rights and responsibilities commensurate with this status. However, there were numerous problems implementing the law, and in 2017, it was officially canceled.
You can share this story on social media: