Russia's UN envoy reveals why he doesn't tweet and reply to Trump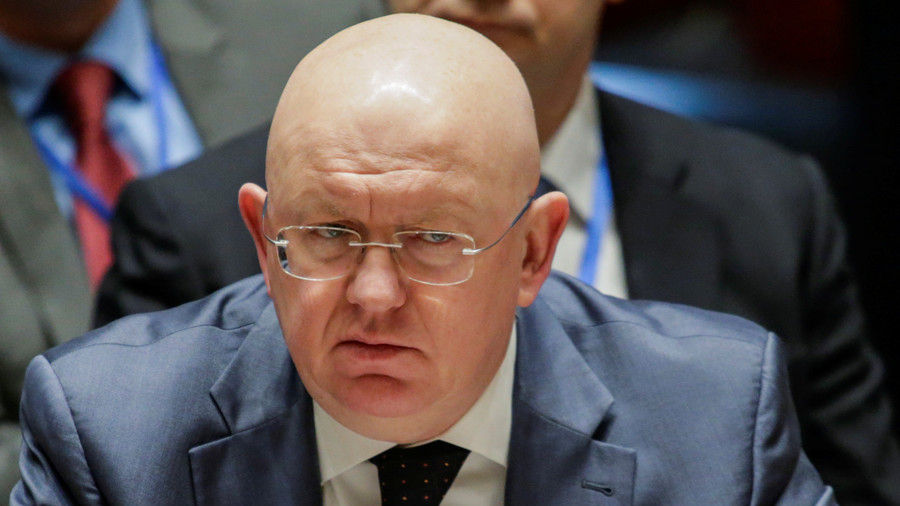 When asked why he doesn't tweet President Donald Trump a "link to the UN Charter," Russia's Ambassador to the UN, Vasily Nebenzya, cracked up, saying he didn't even know how to use Twitter.
"I don't have any idea how to tweet," Nebenzya said jokingly after Bolivia's UN ambassador Sacha Llorenty suggested he should send "a link of the UN Charter" to the US president in response to his hawkish Twitter messages. The two were talking to journalists after a UN Security Council meeting on Thursday.
The social platform has become Trump's signature medium, with tweets ranging from incomprehensible ("covfefe") and unpredictable to outright belligerent.
Russia vows to shoot down any and all missiles fired at Syria. Get ready Russia, because they will be coming, nice and new and "smart!" You shouldn't be partners with a Gas Killing Animal who kills his people and enjoys it!

— Donald J. Trump (@realDonaldTrump) April 11, 2018
It does not appear Twitter is everyone's cup of tea when it comes to diplomacy, however.
"We do not participate in Twitter diplomacy," Kremlin spokesman Dmitry Peskov said in response to the avalanche of accusations tweeted by Trump earlier this week.
Russian President Vladimir Putin has said he doesn't even have a smartphone. Putin said he preferred "other forms of communication."
READ MORE: Twitter's 'unfiltered' culture a 'double-edged sword for self-serving world leaders'
It's not as if Russian diplomats are allergic to the platform, though. Russian embassies in several places around the world use Twitter a lot. Of the English-language accounts, the embassy in Canada is particularly prolific, with almost 30,0000 tweets, followed by the embassies in the US (22,000), the UK (14,900) and South Africa (14,700), respectively.
Nebenzya's staff at the UN mission, with just under 6,000 tweets, have some catching up to do. The Twitter account under the handle @NebenziaUN only has one tweet posted.