Why Trump has changed his tune on Syria explained in 2-minute VIDEO
Published time: 11 Apr, 2018 21:41
Edited time: 12 Apr, 2018 09:00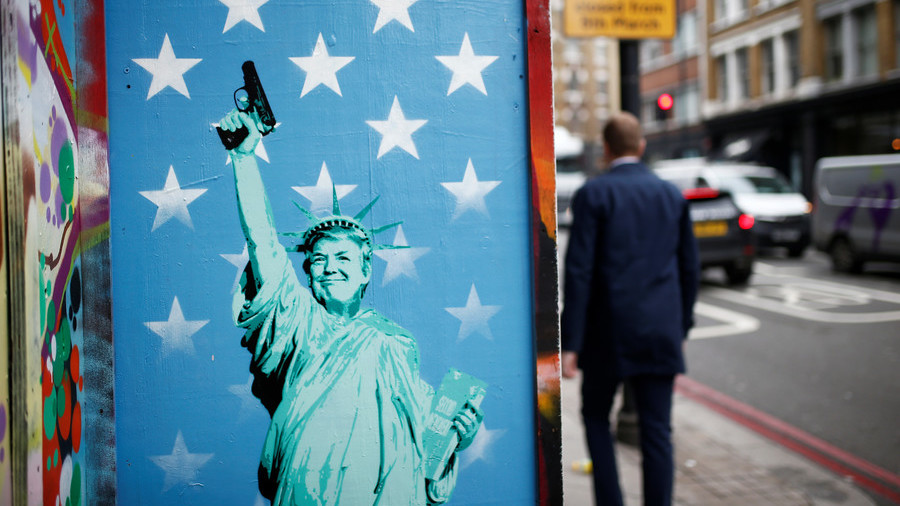 President Trump, once a vocal critic of US military involvement in Syria, has taken to Twitter to warn Damascus and Moscow about incoming "smart" missiles. Is Trump's slumping popularity a factor in his stunning policy reversal?
With approval ratings that struggle to stay above 40 percent, President Donald Trump may see military strikes in Syria as an opportunity to take advantage of a phenomenon known as the "Rally 'round the flag" effect, a concept that there is increased popular support of the president during war, which is usually accompanied by reduced criticisms of governmental policies.
This 'effect' has benefitted numerous US administrations, dating back to former President John F. Kennedy's popularity boost during the Cuban Missile Crisis. Former President George W. Bush was one of the last major American benefactors of the phenomenon. Before invading Iraq, Bush's approval rating was around 55 percent. One month after the invasion, his popularity had jumped by 15 points.
Trump himself received an approval rating boost after launching dozens of Tomahawk missiles at Syria last April. The attack was even hailed by his critics on Capitol Hill and in the media as "presidential."
Watch RT's short video on this:
WATCH MORE:Assessing Trump's handling of US involvement in Syria with Larry King