Kremlin calls for restraint in 'already fragile' Syria as West eyes military options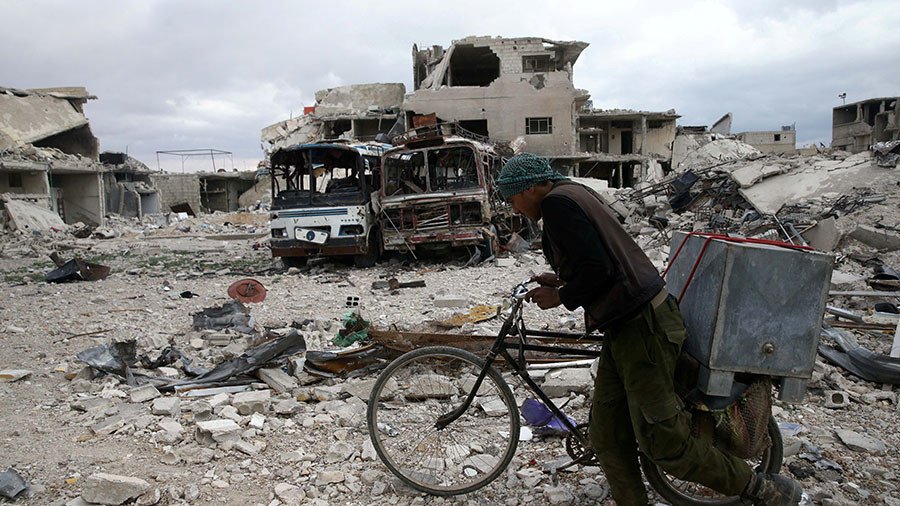 Moscow has warned against doing anything that could "further destabilize" Syria as the situation heats up in the region. The call comes as Western powers consider a military response to the alleged chemical attack in Syria.
"As before, we still hope that all sides will avoid any steps that a) are not really provoked by anything, and b) could significantly destabilize an already fragile situation in the region," Kremlin spokesman Dmitry Peskov told reporters on Wednesday.
The statement came as Russian envoy to Lebanon Alexander Zasypkin said that any US missiles fired at Syria would be intercepted and launch sites would be targeted, speaking to Al-Manar TV.
Less than two hours after Moscow's exhortation, US President Donald Trump warned Russia in a tweet to "get ready" because missiles "will be coming [towards Syria], nice and new and smart."
After the alleged chemical incident in Douma on Saturday, the US indicated a preference for military action as it pins the blame, along with its allies, for the attack on the Syrian government forces. The allegations are based on reports by the jihadist-linked White Helmets 'civil defense' group.
You can share this story on social media: