US missile destroyer reportedly sailing toward Syria as Trump weighs options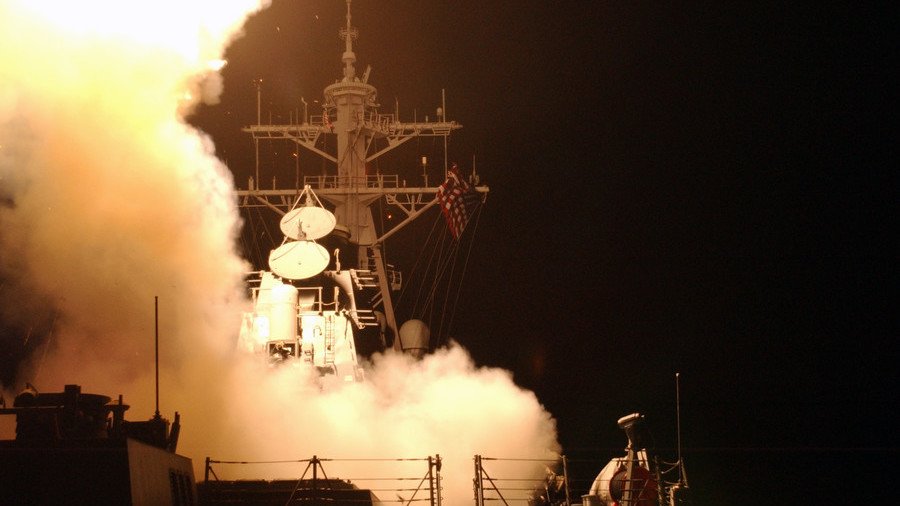 The USS 'Donald Cook', a guided-missile destroyer, has left Cyprus and is reportedly moving to the eastern Mediterranean. The movement of the vessel comes as top US officials have threatened to attack Syria.
The Arleigh Burke-class warship, which carries 60 Tomahawk cruise missiles on board, left the port of Larnaca in Cyprus on Monday, the US Navy reported. Several media outlets cited defense sources as saying that the destroyer is moving towards Syria. The ship is currently the only naval asset the US could use to strike targets in Syria with cruise missiles.
The movement comes as President Donald Trump weighs up his options to respond to reports of a chemical weapons attack in the town of Douma in Syria. The claims came from pro-Islamist sources amid an imminent military defeat of the jihadist group which holds the city and refuses to leave it.
Red Crescent medics working on the ground failed to confirm an attack happened, while Russia said the reports were false – although Washington insists they warrant military action against the Syrian government.
READ MORE: 'We have a lot of options militarily' – Trump on Syria 'chemical attack' response
"We can't let atrocities like we all witnessed… we can't let that happen in our world," President Trump told reporters on Monday, "especially if because of the power of the US, we are able to stop it."
US envoy to the UN, Nikki Haley, called Syrian President Bashar Assad "a monster" at a Security Council meeting called to discuss the alleged chemical weapons attack.
She added that the US will not be deterred from attacking Syria by a lack of UNSC mandate. Washington is expected to act within 48 hours.
Think your friends would be interested? Share this story!
You can share this story on social media: