Twitter's 'unfiltered' culture a 'double-edged sword for self-serving world leaders'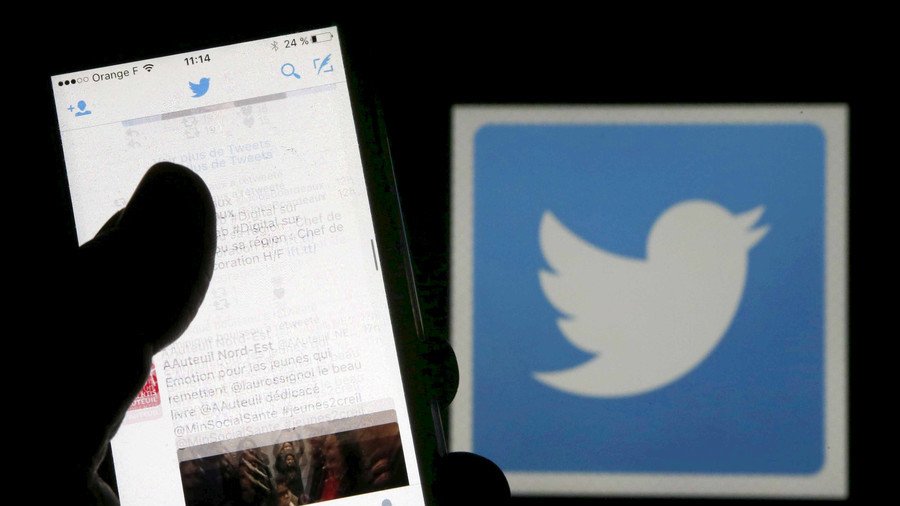 Social media often blurs the lines between the private citizen and public, political persona when it comes to world leaders. In an increasingly polarized online landscape, RT examines how world leaders are (ab)using Twitter.
Few world leaders interact directly on Twitter, though some have made use of indirect slights to communicate their disapproval of policy decisions, such as Puerto Rico's governor who tweeted US President Donald Trump regarding healthcare and immigration.
Canadian Prime Minister Justin Trudeau used Trump's so-called 'Muslim ban' to score points on the global stage, tweeting: "To those fleeing persecution, terror & war, Canadians will welcome you, regardless of your faith. Diversity is our strength #WelcomeToCanada."
Mexican President Enrique Pena Nieto is, so far, the only world leader to Tweet directly at Trump, publicly challenging him over alleged comments made during a closed-door meeting between the pair over the controversial border wall which was a hallmark promise of Trump's 2016 election campaign.
"I repeat what I said directly to Mr. Trump: Mexico would never pay for such a wall," Pena Nieto wrote.
In the 12 months prior to May 2017, Trump received 166 million interactions; almost five times as many as the Indian PM Modi and 12 times as many as Turkish President Recep Tayyip Erdogan and Pope Francis. Using retweets as a measure of the effectiveness of social media communications, however, puts Saudi Arabia's @KingSalman top of the rankings given that each of his tweets boasts an average of 147,456 retweets. Trump ranks second.
The most recent US presidential election is a prime example of the power social media now holds in political discourse. Hillary Clinton's somewhat stilted approach did her no favors in key, younger demographics of voters, while Donald Trump's embrace of internet memes and brutal takedowns earned him cult-like status among crucial sections of his voter base, before and after the election. Trump managed to more than triple his followers on the campaign trail, with a growth in follower numbers of more than 5.7 percent per month since moving to The White House.
"Without the tweets, I wouldn't be here… I have over 100m [followers] between Facebook, Twitter, Instagram. Over 100m. I don't have to go to the fake media," Trump said in an interview with the Financial Times in April 2017.
Since taking office, Trump has upped the ante with North Korean leader Kim Jong Un on numerous occasions, leading to calls that the US president be barred from using the platform.
In the process, however, Trump also appears to have galvanized other world leaders to more fully embrace the online community, including Argentina's @MauricioMacri, Canada's @JustinTrudeau, @KingAbdullahII of Jordan, Saudi Arabia's @KingSalman and Turkey's President Recep Tayyip Erdoğan (@RT_Erdogan), though admittedly in a more restrained fashion.
Gone are the days of sterilized, carefully preened press office communications; instead, we now have a largely unfiltered insight into the inner workings of power the world over. As online discourse often veers into the extreme, digital diplomacy suffered from a radical shattering of the Overton window of acceptable public, political discourse.
"Modern political leaders understand that social media provides them a channel to communicate with the world that is not filtered by the editor's pen, or by the lawyer's prudence or the public relations officer's glitter stick. And what's more, leaders understand that the public are all too keen to hear that unfiltered message, because it has the aura of authenticity," Joanne Jacobs, a digital strategist and company director, told RT.com.
"But of course we also know that there is such a thing as self-censorship, and self-aggrandisement. And social media are providing an opportunity for leaders to make comments that may not only serve themselves, but may seriously damage international relations. It's a double-edged sword. And it turns out that the filtering provided by traditional media, legal teams and PR consultants is needed for persons who lack self-control," she added.
At this point in time Twitter is the social media outlet of choice for world leaders, so much so it's been forced to respond to calls for it to do more to improve discussion on its network.
"Blocking a world leader from Twitter or removing their controversial Tweets would hide important information people should be able to see and debate. It would also not silence that leader, but it would certainly hamper necessary discussion around their words and actions." By the looks of its statement, the company looks set to continue its hands-off approach to the issue, it seems in the interest of free speech.
You can share this story on social media: