Poképolitics: Clinton, Trump battle for worst Pokémon Go reference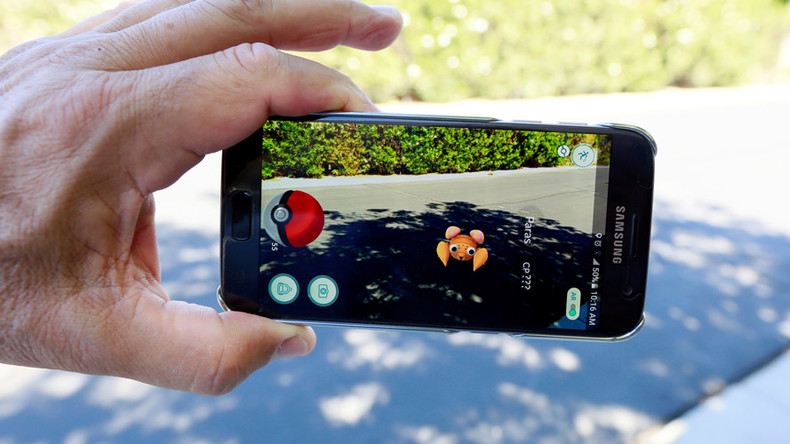 Presumptive GOP presidential nominee Donald Trump may look like a real-life Yungoos, while Democratic counterpart Hillary Clinton wants "to be the very best, like no one ever was." Now they're taking their political battle into the world of Pokémon Go.
As the candidates "travel across the land, searching far and wide" for voters, the Pokémon Go craze has taken the US by storm ‒ with varying levels of disaster.
Now the nation's top politicians are paying attention, and are trying their hardest "each pokémon to understand." Clinton and Trump are both seeking to capture "the power that's inside" by referencing the game.
During a campaign speech in Annandale, Virginia on Thursday, Clinton said that she would focus on creating new jobs, including for game developers.
"I don't know who created Pokémon Go, but I'd try to figure out how to get them to have Pokémon Go to the Polls!" she said.
And, hey, while the original Pokémon game was developed in Japan, the Go version was created by San Francisco-based Niantic. Reverse outsourcing for the win!
The Democratic candidate wasn't done there. On Saturday, she's set to hold a campaign event at a Pokémon Gym in Lakewood, Ohio. Madison Park also has a Pokéstop. It's something that her staffers took full advantage of when promoting the rally.
"Join us as we go to the Pokéstop in Madison Park and put up a lure module, get free pokémon, and battle each other while you register voters and learn more about Sec. Hillary Clinton!!! Kids welcome!" Clinton's campaign website reads.
Her staff is also using the game to register voters.
"After the launch of Pokémon Go last Thursday, our organizers innovated and used the app to find other players to register them to vote and continue to do so," the campaign said in a statement to BuzzFeed News. "Whether it's Twitter, Facebook, Pokémon Go or whatever comes next, we expect our organizers will use whatever tools they can to register and commit voters to support Hillary Clinton."
Clinton received a briefing about Pokémon Go while flying back to DC on Wednesday, an aide told ABC News.
Meanwhile, Trump released an attack ad parodying the game, called 'Crooked Hillary No!'
In the ad, Clinton is a Pokémon called "Crooked Hillary" who is "often found lying to the American people, rigging the system, and sharing TOP SECRET emails." Her next evolution is "Unemployed."
Trump also joked Thursday that he wished he had time to play Pokémon Go, he told the Washington Examiner.
Maybe the first candidate to change their slogan to "I will battle every day to claim my rightful place" will be the one that voters choose.
After all, it's their destiny...
You can share this story on social media: