Long-serving Kemerovo governor resigns after mall fire tragedy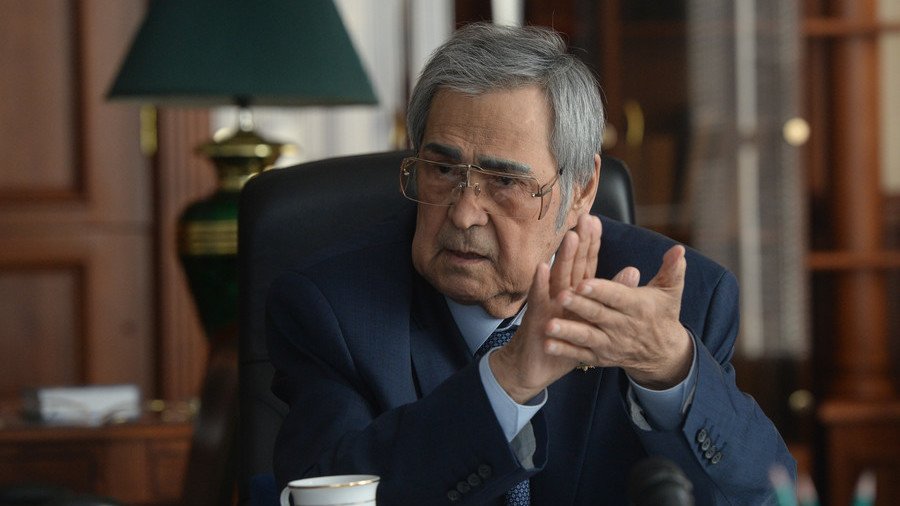 The governor of Russia's Kemerovo region, Aman Tuleyev, has resigned in the wake of a tragic fire in a local mall, in which 64 people, most of them children, died.
Tuleyev, who has served as the regional governor since 1997, having been re-elected four times, has handed in his resignation to Russian President Vladimir Putin, the regional administration's press service has said. His current term was due to expire in 2020.
Speaking about his resignation, Tuleyev said that he believes it is the only right decision. "I believe it's the right, sensible, the only correct decision, because it's impossible, morally impossible to hold a governor's post with such a heavy burden," he said in a video address.
"I have done everything I could," Tuleyev said. "I have met the families of the deceased, I have tried to settle the matter of aid. Again, I offer my deep apologies. But we have to live on. Live to keep the memories of those we've lost."
Russian President Vladimir Putin has accepted Tuleyev's resignation and signed a decree providing for the early termination of his authority, the Kremlin press service said in a statement. Tuleyev's deputy, Sergey Tsivilev, has been appointed as acting governor of Kemerovo region.
The deadly fire on March 25 triggered a wave of protests in Kemerovo and across Russia. People rallied in the hundreds to demand justice for the victims and their family, calling for the resignations of regional authorities and the prosecution of those found responsible.
Early witness reports, which were later confirmed by investigators, attributed the high death toll to the mismanagement of the building and its fire prevention systems. Emergency exits were found to have been locked or blocked and the building's fire alarm system was off. Russian President Vladimir Putin, during an emergency visit to Kemerovo shortly after the tragedy, blamed the deaths on "criminal negligence."
Reports about Tuleyev's looming resignation had been circulating in the media almost since right after the fire. Calls for him to step down were exacerbated by his poor health and his attitude towards the protesters in the wake of the blaze, who he called "troublemakers." Putin, answering the locals' question, said Tuleyev's dismissal would not be "done for show" in the wake of the tragedy.
You can share this story on social media: