13 percent of people have drugs on their fingertips – study
Published time: 24 Mar, 2018 01:35
Edited time: 24 Mar, 2018 09:05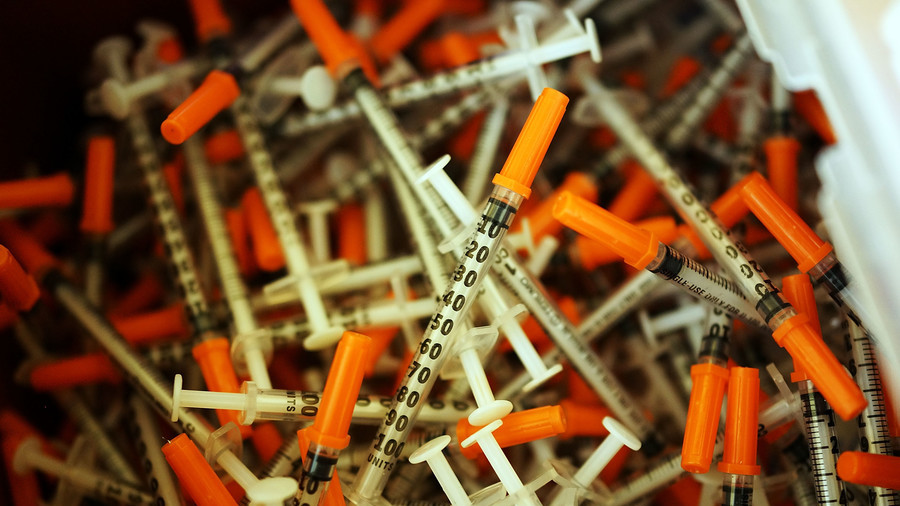 More than 10 percent of people who don't use drugs may still have traces of banned drugs on their fingers, new research suggests. The astonishing figures are a stark reminder of the prevalence of cocaine and heroin in society.
Scientists from the University of Surrey in the UK collected samples from the hands of 50 people who claimed not to use drugs and from 15 confirmed cocaine or heroin users. Traces of cocaine were found on around 13 percent of fingertips of those who said they have never used drugs. A metabolite of heroin was found on one percent of non-drug users.
READ MORE: From cocaine to crypto: Drug lord Pablo Escobar's brother launches bitcoin spinoff
"We were quite surprised. We thought there might well be cocaine knocking around in the environment, but we did not expect to pick up these drugs at the fingerprint level," lead author Melanie Bailey, a lecturer in forensic analysis, told the Guardian.
The study, published in the journal Clinical Chemistry, was designed to aid the development of a non-invasive forensic test for Class A drugs. The team based their test on the fact that drugs are secreted through the skin of their users. However, such is the high level of basic environmental contamination, the best results were achieved when participants washed their hands. After hand-washing, the test identified more than 85 percent of cocaine and 100 percent for heroin users.
The test could be hugely beneficial for police and employers, after a number of costly false positives in recent times. In March 2015, a bus driver in Bristol reportedly won a substantial payout after arguing that traces of cocaine found on his hands came from handling passengers banknotes.
Alan Bailes, 55, a driver for 22 years, was fired for gross misconduct after a saliva test returned a positive for the Class A drug. A hair follicle test conducted via his own doctor provided a negative result, which he said proved he had no drugs in his system for at least 90 days. Bailes received an undisclosed payout following an employment tribunal.
According to various studies, it is estimated that upwards of 80 percent of currency in the UK and US carries some traces of cocaine.
If you like this story, share it with a friend!