West launches massive campaign to kick 'inconvenient' Russia out of UN Security Council – Senator
Published time: 14 Mar, 2018 18:53
Edited time: 15 Mar, 2018 08:50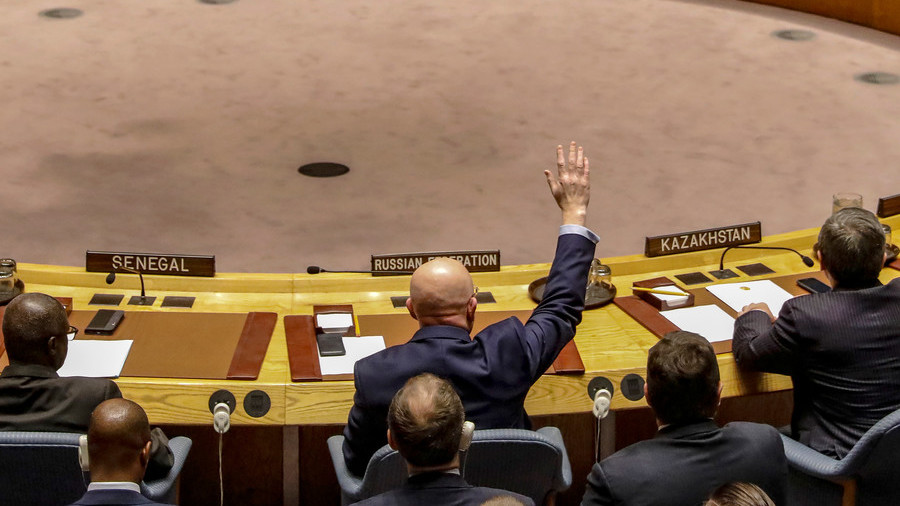 The West has launched a large-scale campaign to remove Russia from the UN Security Council (UNSC), Senator Sergey Kalashnikov said, commenting on the UK's accusations against Moscow over the poisoning of Sergei Skripal.
"The West has launched a massive operation in order to kick Russia out of the UN Security Council," Kalashnikov said, as cited by RIA Novosti. "Russia is now a very inconvenient player for the Western nations and this explains all the recent attacks on our country."
The Senator believes that in order to curb Russia's membership there is going to be an attempt to reform the principal UN body tasked with the maintenance of international peace and security. The Russian Federal Council member reminded that the USSR, to which Russia is the legal successor, has been an integral part of the UNSC since its establishment in 1946.
On Wednesday, Labor MP Chris Leslie addressed May on the issue of reforming the UN Security Council in order to limit Russia's rights within the body during a parliament session.
Leslie argued that Russia was "increasingly looking like a rogue state," adding that "we must now begin to talk about reform" of the UNSC. "Russia can't be allowed to simply sit pretty, thumbing its nose to the rest of the world community and feeling that it's immune from the rule of law internationally," Leslie said.
May responded by saying that Leslie was not the only one to stress the need for changes within the UNSC, promising that "this is something that we will look at."
"We do talk to the United Nations about the reform of the UN in a whole variety of ways. Of course, any decision – the Catch 22 if you like – is that any decision that might be taken in the Security Council to reform it, of course, could be subject to a veto by Russia, who are sitting there," the prime minister said.
Earlier in the day, the British government said that it was seeking an urgent UN Security Council meeting to update members on the Skripal case. The Russian-UK double agent and his daughter remain in critical condition after being discovered slumped on a bench in Salisbury in early March.
READ MORE: Russia calls UK's 'hostile' actions a provocation, vows response
The UK authorities claim that that the duo were poisoned with a Soviet-engineered nerve agent called Novichok. On Monday, Prime Minister Theresa May alleged that the attack was either authorized by the Russian government or Moscow allowed the nerve agent to fall into the wrong hands.
Russia has said that it's open to cooperation with the UK on the Skripal case if it's carried out in accordance with international law and Moscow is treated as an equal partner in the probe. Russia has also officially requested that the UK provide all the case files regarding the incident, but the request was turned down.
READ MORE: 'Moscow is culpable!': Theresa May expels 23 diplomats, freezes assets & limits ties with Russia
On Tuesday, the UK announced the expulsion of 23 Russian diplomats and suspension of high-level diplomatic contacts with Moscow as part of new sanctions against Russia. Britain said that it was also going to freeze Russian assets in case there's proof that they are being used to compromise the UK's security. "Legally Britain has the right to do this because state assets don't possess diplomatic immunity," Kalashnikov said, urging Russia to withdraw its funds from the UK and "invest in itself."