150km in 25 minutes: India's hyperloop test-track to open in 2021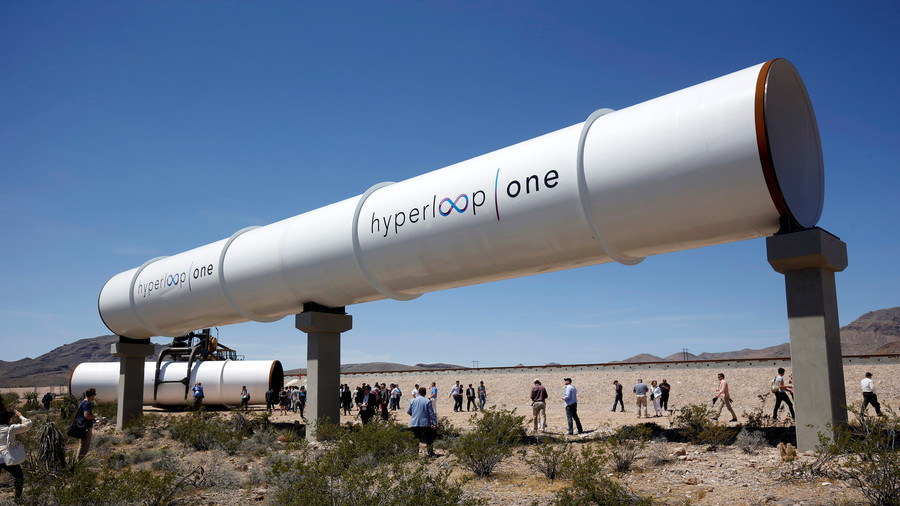 India has pulled ahead in the race to build a hyperloop after pledging to construct a route to connect Mumbai with the city of Pune. When completed, passengers will be able to travel the 150-kilometer journey in 25 minutes.
The proposed route will include a detour via the airport in Mumbai. Travelling the route by car or by train currently takes over three hours.
Indian Prime Minister Narendra Modi and Virgin CEO Sir Richard Branson announced the partnership between Virgin Hyperloop One and the state of Maharashtra.
"Virgin Hyperloop One can help India become a global transportation pioneer and forge a new world-changing industry," Branson said in a statement.
Initial estimates say that the system will carry 150 million passengers each year. They also hope that the hyperloop will slash freight times between Mumbai's port and Pune.
The hyperloop system uses electromagnetic propulsion and magnetic levitation (mag-lev) technology to transport futuristic pods at incredible speeds.
READ MORE: Hyperloop 2.0? Chinese company proposes 4,000kph 'flying train'
Virgin says the route could result in $55 billion in socio-economic benefits, including a reduction in accidents and savings in time and operational costs.
The 100-percent electric system will also ease traffic congestion and could reduce greenhouse gas emissions by up to 86,000 tons over 30 years of operation.
If the project passes a six-month feasibility study it will begin in earnest with the construction of an operational demonstration track, which is expected to be built within three years.
Like this story? Share it with a friend!