Richard Branson gets onboard Hyperloop One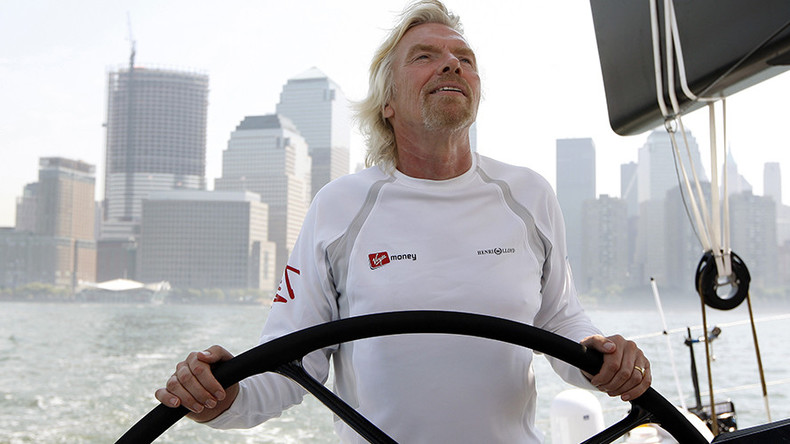 Richard Branson's Virgin Group has taken an unspecified stake in Hyperloop One, the Los Angeles-based company developing a super-fast pod-based transportation system. The project is rebranding itself as 'Virgin Hyperloop One.'
"After visiting Hyperloop One's test site in Nevada and meeting its leadership team this past summer, I am convinced this groundbreaking technology will change transportation as we know it and dramatically cut journey times," Branson said in a statement.
The maverick British billionaire will join the company board and take charge of developing pods that will transport passengers and cargo at speeds of over 400 kilometers per hour (kph), with a theoretical possibility of reaching 700 kph.
"Virgin has been known for investing in and creating innovative companies over the years, and I look forward to making history together as we bring Hyperloop to the world as Virgin Hyperloop One," the businessman added.
The Hyperloop high-speed transport technology was proposed by US billionaire and investor Elon Musk in 2013. Traveling via Hyperloop is expected to be twice as fast as an airplane and four times faster than a high-speed train. The system pledges to be safe and will be run by solar energy.
"Virgin Hyperloop One will be all-electric, and the team is working on ensuring it is a responsible and sustainable form of transport," Virgin Group said.
The system uses magnets to lift pods above a track inside an airless tube, creating conditions in which the floating pods could move people or cargo.
Last month, Hyperloop One raised $85 million in new funding, bringing the total financing raised to $245 million since it was founded three years ago.
The start-up is reportedly working on projects in the Middle East, Europe, India, and Canada.
Virgin group is not a newcomer to the transportation industry. Apart from airlines, cruise ships and rail franchises the company is working on the world's first commercial space travel.