Hyperloop soon coming to Russia – presidential aide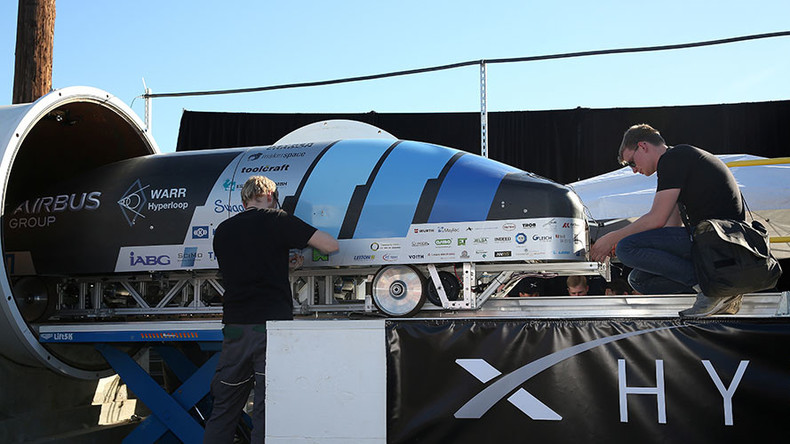 Hyperloop technology will be soon introduced in Russia as the country's vast territory is extremely suitable for the project; President Putin's aide Igor Levitin told RIA Novosti.
The Hyperloop high-speed transport system was first proposed in 2013 by US billionaire Elon Musk as an innovative open-sourced concept. Travel is projected to be twice as fast as an airplane and four times faster than a high-speed train. It also promises to be safe and will work using solar energy.
"It's necessary to test the system. Today, the time frame for such projects' implementation has been reduced significantly... I'm sure this will soon come to Russia," he said.
According to Levitin, the Hyperloop system is critical, and "Russia is the most exciting place for the implementation of this project. It will seriously change our transportation system."
Russian Transport Minister Maxim Sokolov said the first Russian Hyperloop line, 70 kilometers in length, will reportedly be built in Primorsky Krai, between Port Zarubino and the Chinese border town of Hunchun. The project is estimated to cost 30-40 billion rubles ($500-$700 million) and will be tested on a three-kilometer section.
Last year, the Russian Summa Group signed an agreement with Los Angeles-based Hyperloop One to explore building a futuristic, high-speed transport system in Moscow.
The system involves using magnets to levitate pods inside an airless tube, creating conditions in which the floating pods could move people and cargo at speeds of up to 750 mph (1,200 kph).
Summa Group is also considering passenger travel from Moscow to St. Petersburg and Sochi using Hyperloop technology.
The companies plan to build a new Silk Road to transport cargo at ultra-high speeds between China and the Mediterranean Sea.