Italian 'noblemen & commoners' beat the pulp out of each other in annual Battle of Oranges (VIDEO)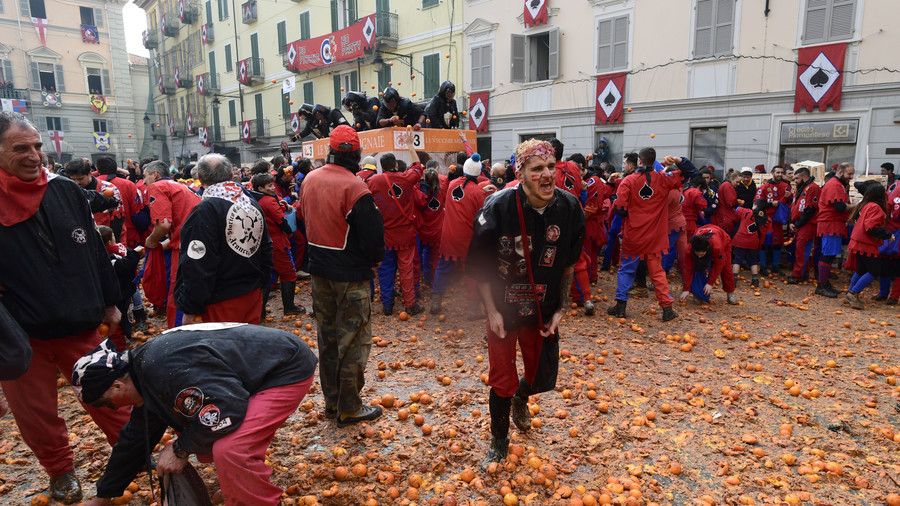 Residents of the Italian town of Ivrea donned battle armor and armed themselves to the teeth with juicy oranges for this year's "Battle of the Oranges." Sunday's symbolic rebellion takes place every year.
The festival saw locals and tourists bombard each other with thousands of oranges in a reenactment celebrating a local legend about the townsfolk rising up against a medieval tyrant. The legend goes that the tyrant tried to rape a miller's daughter but she decapitated him and led an uprising which freed the town.
In the mock battle the participants are split into groups of noblemen and commoners. The oranges are said to represent the tyrant's head or, in some interpretations, his genitals.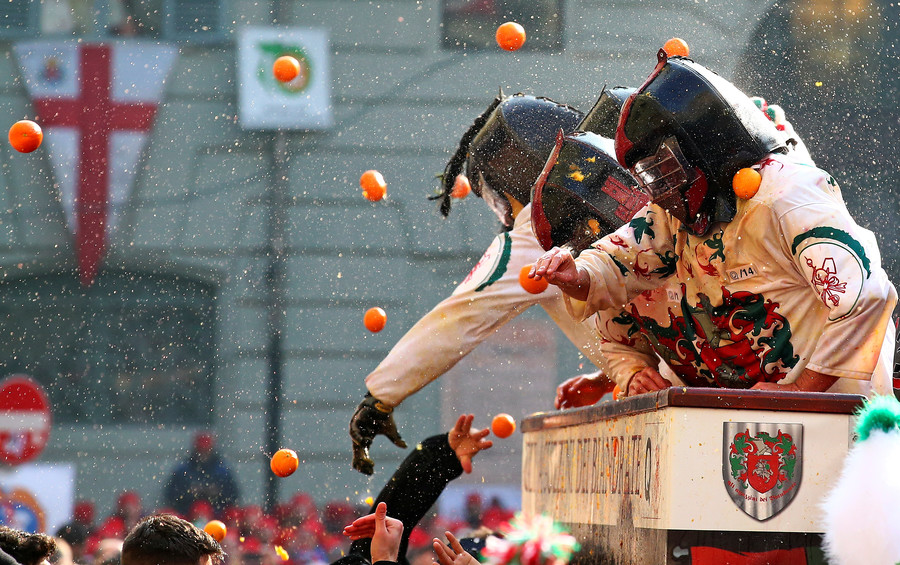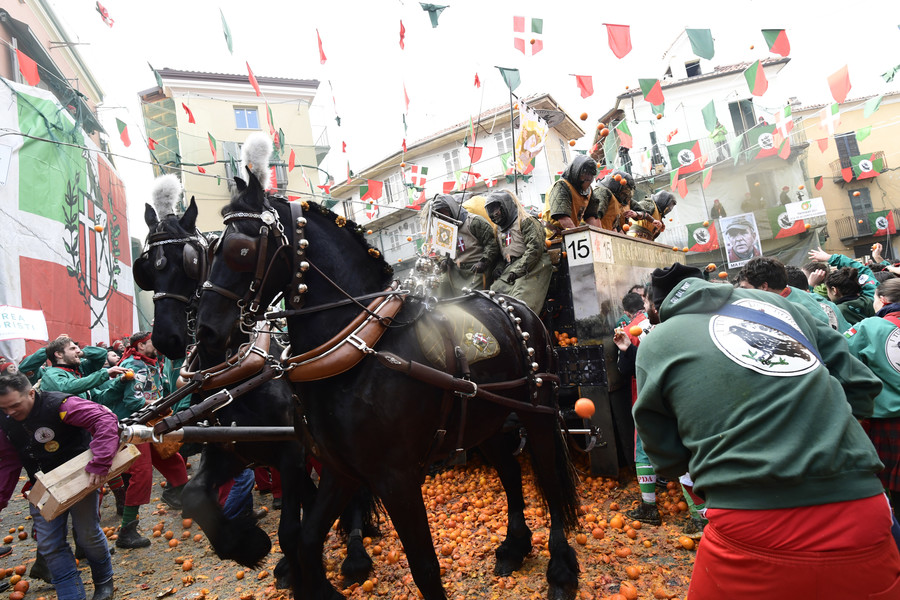 The celebration has evolved over the years with women previously tossing oranges to men they fancied. Nowadays the commoners and the noblemen divide into squads and don medieval attire to fight it out in a pulpy battle royal.
READ MORE: Ketchup on all the best bits from Spain's mass tomato fight here (VIDEO, PHOTOS)
Around 500 tons of Sicilian oranges are shipped to the town in northwestern Italy for the epic showdown. The festival is the largest food fight in Italy and indeed one of the largest in Europe. However it does fall behind Spain's La Tomatina which usually draws crowds in excess of 20,000.
Think your friends would be interested? Share this story!
You can share this story on social media: