'Your useless wars': Song about terrorist attacks across Europe wins Sanremo music contest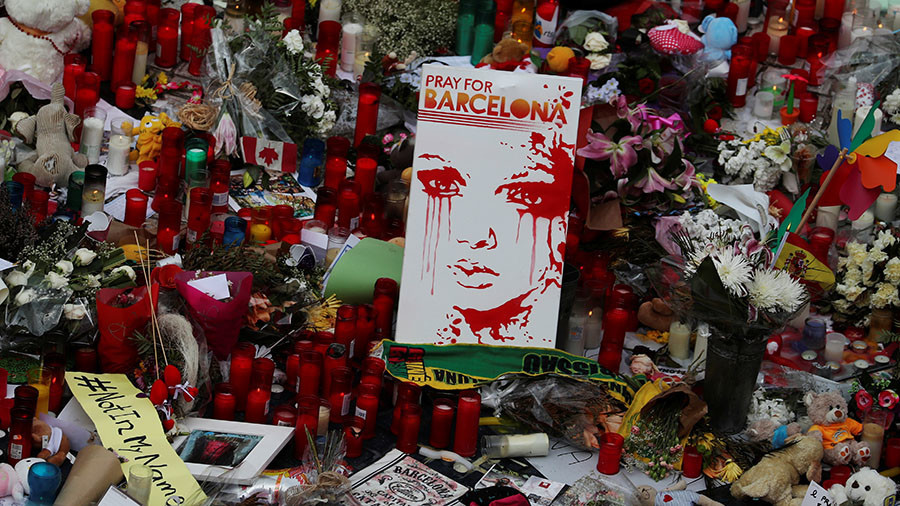 An Italian duo singing about terrorist attacks has won the main award at the prestigious Sanremo Music Festival. The song's lyrics reference the sun of Barcelona and the rain of London, as well as a "red sea of shame" in Nice.
Ermal Meta and Fabrizio Moro won the iconic festival's coveted main award for their song Non Mi Avete Fatto Niente ('You didn't do anything to me') on Saturday. Now the pair will fly the Italian flag in Lisbon at this year's Eurovision Song Contest.
The winning song of Italy's main music festival touches upon the greatest threat of the 21st century — terrorism, particularly the strain which has afflicted Europe in recent years.
"It always rains in London. But it doesn't hurt today. The sky doesn't make concessions. Not even for a funeral," the lyrics of the song read, referring to 2017 terrorist attacks in London that killed over a dozen and left scores injured. The sun over La Rambla in Barcelona, where terrorists slaughtered passers-by in August 2017, is "not the same," the tune continues.
The song also devotes a line to one of the bloodiest vehicle ramming attacks in Europe — resulting in over 80 deaths — saying that in Nice the sea is red "because of fires and shame."
Meta and Moro, who wrote the song together with Italian singer-songwriter Febo Andrea, criticize every form of violence and intolerance, saying that there is no such a thing as "a pacifist bomb" and that it is always civilians who suffer most. The attacks leave "childless mothers" and "children without fathers", the composition says.
The duo concludes the song with an apparent address to all extremists who performed or plan to perform their horrific acts: "You did nothing to me. You gained nothing" because everything goes "beyond your useless wars."
The video, featuring buildings ruined by shelling and homeless children, was released on Tuesday. Within 5 days it has garnered over 2 million views, with lots of comments calling it an "anthem" and a "true masterpiece."
Think your friends would be interested? Share this story!
You can share this story on social media: