'Heel, dog, heel': Australia's disabled inmates share stories of abuse in HRW report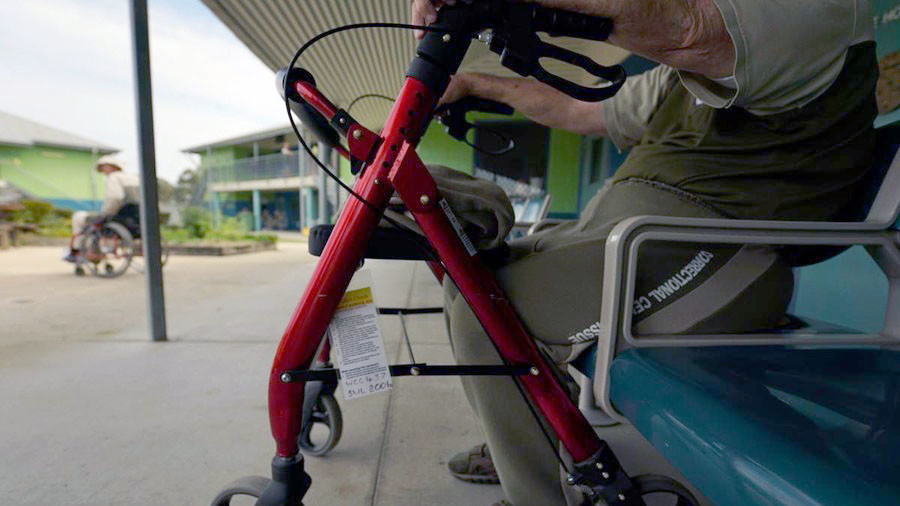 Disabled prisoners in Australia are at serious risk of sexual and physical violence and are often held in solitary confinement for years, forced to spend 22 hours a day alone in their cells, a Human Rights Watch report says.
The 93-page report, released Tuesday, examined 14 adult prisoners across Western Australia and Queensland. A total of 275 people were interviewed, including 136 current or recently released prisoners with disabilities.
The report found that prisons are failing to "adequately identify people with disabilities" and are "ill-equipped to meet their needs, often lacking the most basic services."
For example, in nine of the prisons examined, inmates with physical disabilities had to either wait for access to a bathroom or be forced to urinate, defecate, or shower in "humiliating conditions."
"Toilets are not accessible," one disabled prisoner told Human Rights Watch (HRW). "I can't get my chair in. I have to pee in a bottle." Another inmate said he has to wear a nappy every day, which has stripped him of his dignity.
The report also addresses the harm posed to disabled prisoners due to overcrowding, as they are often forced to "double up" in cells with other inmates, putting them at risk of verbal, physical, and sexual abuse.
Of the prisoners interviewed, 41 said they had been the victim of physical violence, while 32 had been subjected to sexual violence by fellow prisoners or staff.
"I was sexually assaulted [by other prisoners]…. I know at least one of them raped me, but I kind of blacked out. I was bleeding, I still bleed sometimes. I reported it the same day to two of the supers [superintendents], I filled out the medical request form. They told me if I report it, I would go to the DU [detention unit] for six months. So I ripped up the form in front of them. Then when I went back to the unit, I got bashed up by some of the guys, not the ones who assaulted me…. They beat me up, stomped on me. Called me a dog [traitor]," a male prisoner with a cognitive disability told HRW.
Another prisoner with a psychosocial disability recounted the treatment he received from prison employees. "The staff terrorize people in the DU [detention unit]. 'Heel, dog, heel,' they said to me...I was sobbing... one office spat in my face. He said, 'I will punch your teeth all over the cell...'"
Some disabled prisoners across the country have been assigned carers – other inmates who are paid to look after them. However, staff at one prison told HRW staff that six out of eight carers there were convicted sex offenders. One of them frequently rapes the disabled inmate he is supposed to be taking care of.
The report goes on to address the fact that many disabled prisoners are placed in solitary confinement, citing one man with a psychosocial disability who has spent more than 19 years under such conditions. "While solitary confinement can be psychologically damaging to any prisoner, its effects can be particularly detrimental for someone with a psychosocial or cognitive disability," the report states.
"Hauling people into the detention unit or safety unit has become common practice for prisoners with mental health conditions," HRW disability rights researcher Kriti Sharma, the author of the report, said. "Without proper training and alternatives, staff often feel they have no option but to lock them up in solitary confinement."
The document also notes that people with disabilities, particularly psychosocial or cognitive disabilities, are overrepresented in Australia's prisons, accounting for almost 50 percent of people entering the system despite being just 18 percent of the population.
In addition, it notes that Aboriginal and Torres Strait Islander people with disabilities are "even more likely to end up behind bars," citing the fact that those minorities comprise 28 percent of Australia's full-time adult prison population, even though they total just 2 percent of the national population.
The report urges state and territory governments to conduct "regular and independent monitoring" of prisons to investigate the conditions of confinement for disabled prisoners.
It's not the first time that Australia has come under fire over its prison system. It has especially been criticized for its youth justice system, as well as for its treatment of indigenous inmates.
Like this story? Share it with a friend!
You can share this story on social media: