Indigenous inmate dies in Australia after fight with prison guards leaves him 'brain dead'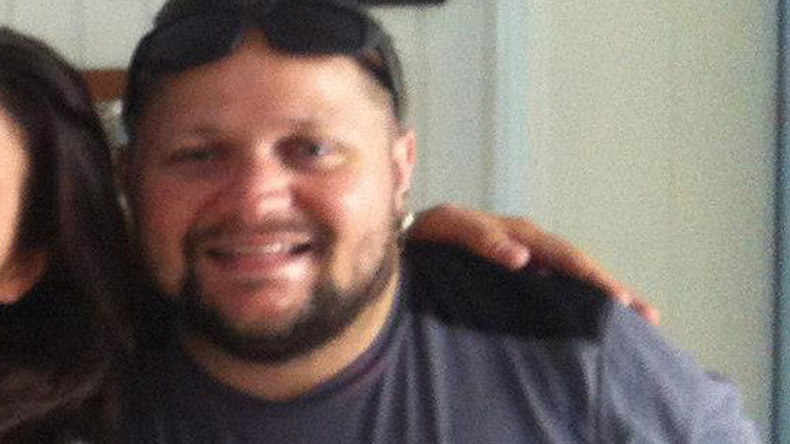 An indigenous inmate in an Australian jail has died after an apparent altercation with five guards reportedly left him brain dead. Authorities say the fight was started by the inmate, while his sister says prison officials have "dirt on their hands."
Wayne Morrison, 29, was allegedly involved in a violent incident with guards at Yatala Labour Prison in Adelaide while waiting for a scheduled court video link appearance on Friday, according to the state of South Australia's Correctional Services Minister Peter Malinauskas.
Malinauskas said that Morrison received "on-the-spot medical treatment and an ambulance was called and he was transported to the RAH [Royal Adelaide Hospital]" following the incident.
However, the deceased man's family has raised concerns about the medical care he received, and Malinauskas told ABC 891 radio that he understood the ambulance took 17 minutes to arrive at the prison.
On Monday, Malinauskas told ABC 891 radio that Morrison died after spending three days in a serious condition.
Morrison's sister, Latoya Rule, wrote on Facebook that her brother was deemed brain dead in hospital.
"They said my brother is going to die. I just went to see him, I miss his voice, he has bruises all over him by the police restraining him," Rule wrote on Facebook.
"All prison officers involved have been release from the hospital with minor to no injuries, and my brother is brain dead and has no life left," she wrote.
Malinauskas said the altercation began after Morrison assaulted the prison officers, noting that five had been hospitalized, two of whom received facial fractures.
But Rule has disputed that claim, saying her brother – who was just 5 feet (152cm) tall – was a "non-violent fisherman and artist."
"...The media and murderers will try to spin this in every which way they think they can to change his identity by ruining his character and make sure that another Aboriginal man is criminalised and dehumanised for the benefit of these state-sanctioned colonists...the dirt is on their hands. Don't believe them..." Rule wrote on Facebook.
Detectives from South Australia Police (SAPOL) are investigating Morrison's death.
"SAPOL are currently investigating the incident and in accordance with the Coroners Act 2003, the death will also be subject to a Coroner's Inquiry," Department for Correctional Services Chief Executive David Brown said in a Monday statement.
He added that "any death in custody is of deep concern and I again want to extend my condolences to the family of the deceased."
Meanwhile, the Greens and the South Australian Aboriginal Legal Rights (SAALR) movement are calling for an independent investigation.
SAALR Deputy Chair Tauto Sansbury told the ABC radio program that Morrison's family has been kept "completely in the dark" about key details surrounding his death.
"The family has been basically locked out of seeing the young lad, at the first instance when he was at the hospital," he said.
"I've been involved with Aboriginal deaths in custody for a number of years and nothing has changed," Sansbury added.
However, Malinauskas says he entirely rejects "any suggestion that somehow there is a conspiracy to cover up or not disclose information here."
Australia has recently been under the spotlight for alleged racist treatment of the indigenous population.
In July, citizens across the country protested against the lax response to shocking videos which showed abuse of Aboriginal teens at a detention facility near Darwin, Northern Terrritory.
Australian human rights activist Jeanie Marie Walker told RT at the time that "there is still a huge underlying racism amongst the Australian people towards the Aboriginals ever since British colonization…that culture has continued when you look at detention centers and places of authority."
Despite making up just 3 percent of the total population, 27 percent of Australia's prison population is made up of Aborigines. The figure for the Northern Territory is even more alarming, with 94 percent of juvenile inmates being Aborigines.