Mass baboon escape sparks evacuation of Paris zoo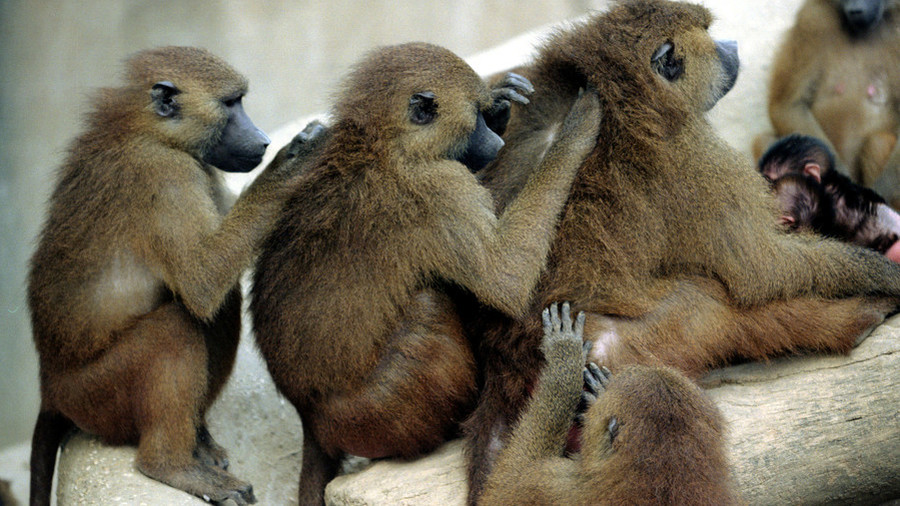 The dramatic escape of around 50 baboons from their enclosure sparked the mass evacuation of a Paris zoo Friday.
The baboons ran amok at Paris Zoological Park in the Vincennes woods on the outskirts of the French capital. A cleaner reportedly raised the alarm after encountering the baboons in a service hallway.
READ MORE: Baboon blackout: Problematic primate causes massive power cut in Zambian town
It's not yet clear how the baboons escaped but the animals did not come into contact with humans as they were restricted to areas inaccessible to visitors, according to reports.
Suite à une échappée de #babouins dans le Grand rocher, la situation a été mise sous contrôle : l'ensemble du groupe a regagné son enclos, exceptés 4, qui sont en vue. Nous vous tenons informés de la situation.

— Zoo de Paris (@zoodeparis) January 26, 2018
Writing on Twitter, the zoo said the situation has been brought under control with the whole group, bar four of the escapees, now returned to their bullpen. The primates still on the loose are currently being rounded up, according to the facility.
Specialist firefighters and around 40 policemen, including officers with stun guns, were called to the scene early Friday, according to Le Parisien. Authorities set up a cordon around the zoo and diverted traffic into the nearby streets.
Think your friends would be interested? Share this story!
You can share this story on social media: