Russia in talks over sale of 'unique' S-400 to Middle East & Southeast Asia – defense chief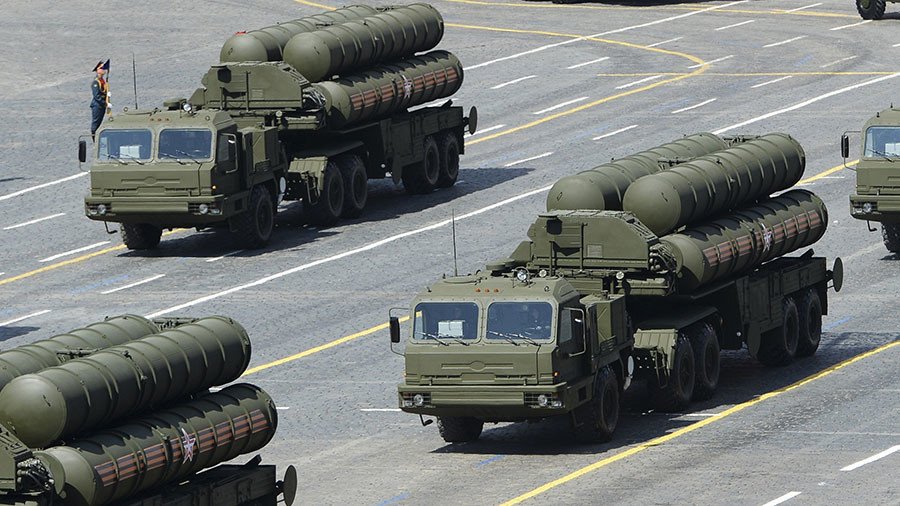 Moscow is in negotiations to sell its "unique" S-400 air defense systems to Middle Eastern and Southeast Asian states, the Russian defense minister said. The talks follow a recent deal between Russia and Turkey.
The "unsurpassed performance capabilities" of the S-400 lie at the heart of Ankara's decision to purchase the Russian-made systems, Defense Minister Sergey Shoigu said during his tour of the Southeast Asian countries.
"Other countries have also expressed their interest in purchasing the S-400 complexes, including states in the Middle East and Southeast Asia," Shoigu said on Thursday, adding that "the relevant negotiation work is currently underway."
Two of the "unique" S-400 missile complexes have been deployed in Syria to ensure security at the Russian Khmeimim Airbase in the Syrian province of Latakia, and the maritime facility located in Tartus, according to the minister. He also stressed that nearly all negotiations with foreign counterparts touch upon purchasing Russian weapons.
Turkey's decision to strike an S-400 deal with Russia has sparked concern among Ankara's NATO allies and Washington in particular. In July, while the deal was still being negotiated, American military officials said Turkey purchasing S-400s would be worrying. However, NATO Secretary-General Jens Stoltenberg said that it is Turkey's "national decision."
Think your friends would be interested? Share this story!
You can share this story on social media: