Russia confirms sale of S-400 missile systems to Saudi Arabia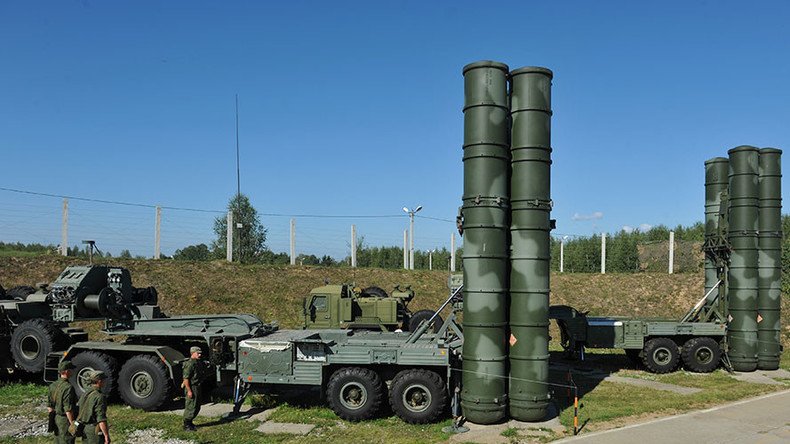 The Kremlin has confirmed the sale of the Russian-made S-400 air defense missile system to Saudi Arabia. Experts say this means Riyadh, traditionally a US customer, is looking for military hardware alternatives.
"An agreement was reached with the Kingdom of Saudi Arabia to supply S-400 air defense systems, Kornet-EM anti-tank missiles, TOS-1A systems, automatic AGS-30 grenade launchers, AK-103 [export version of the AK-47] Kalashnikov assault rifles," a spokesperson for Russian Federal Service for Military-Technical Cooperation Maria Vorobyova told RIA Novosti.
According to business daily Kommersant, the new arms contracts with Saudi Arabia are worth more than $3 billion, $2 billion of which will be spent by Saudis on the S-400. King Salman bin Abdulaziz Al Saud visited Moscow last week, becoming the first Saudi monarch to visit Russia.
"In 2007, there were attempts by Russia and Saudi Arabia to agree on military-technical cooperation, then in 2012... This process is very difficult because Saudi Arabia has been closely connected with the United States for many years - financial, economic, political relations," political scientist Yury Pochta told Sputnik Radio.
However, despite the difficulties, Saudi Arabia has decided to diversify its military suppliers, as it understands it can't rely on Washington so heavily.
"Even if the implementation of this agreement will be difficult, it is still a sign that Saudi Arabia recognizes the need for diversification of military-technical cooperation, that the security problem of the country and neighboring countries now depends not only on the former monopolist United States but also on Russia. It is also the recognition that Russia is an important mediator in Saudi Arabia's relations, for example with Iran. Russia is also an important player in the solution to the Syrian conflict. It becomes obvious that Saudi Arabia needs to look around, that the former reliance on the United States alone is already risky," Pochta said.
Russia has already agreed to deliver the S-400 to Turkey. The sale of the anti-aircraft systems to US allies - Turkey and Saudi Arabia - was criticized in Washington, but did not affect the outcome of the deals.
The S-400 is Russia's most advanced long-range mobile air defense system. It can utilize at least four types of interceptor missiles to destroy various targets including planes, as well as ballistic and cruise missiles.
You can share this story on social media: