Countries prefer to do business with Russia because there's no double-dealing - Putin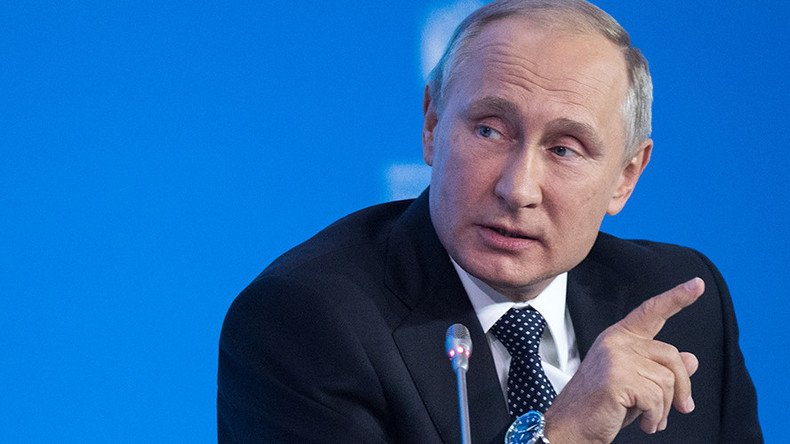 Russia plays it straight when it comes to agreements, which is why the country is attractive to foreign business despite sanctions, said Russian President Vladimir Putin.
"The most significant advantage we have is that we never double-deal. We are always honest with our partners. We openly lay out our position," Putin said at the 2017 Russian Energy Week in Moscow.
Russia is more reliable compared to other countries, according to the president. "That's what accounts for Russia's attractiveness for foreign partners, not our military potential," he added.
Putin was answering a question whether he was concerned that Saudi Arabia, as a US ally, was using Russia with the upcoming visit by the kingdom's monarch.
That is not an issue, according to the Russian president.
"The fact that our international partners conduct their own independent foreign policy is entirely natural. When we build relations with one or another state we take this into consideration. And this doesn't prevent us from developing relationships with them," he said.
The allied nature of relations between Saudi Arabia and the US does not stop Russia from dealing with Riyadh, said Putin, answering a question from the moderator John Fraher from Bloomberg Magazine.
"Nothing is permanent in the world. Everything changes," the president said, commenting on the issue.
READ MORE: Saudi King's historic visit to Moscow: Middle East, bilateral issues on table
Putin will meet King Salman bin Abdulaziz Al Saud in Moscow on Thursday. The leaders are expected to discuss the extension of the OPEC+ oil production cuts agreement.
After the meeting, Russia and Saudi Arabia are planning to announce the creation of two investment funds in technology and energy worth $2 billion.
You can share this story on social media: