'We don't drive carts or tanks!' Putin says he can imagine himself buying Tesla car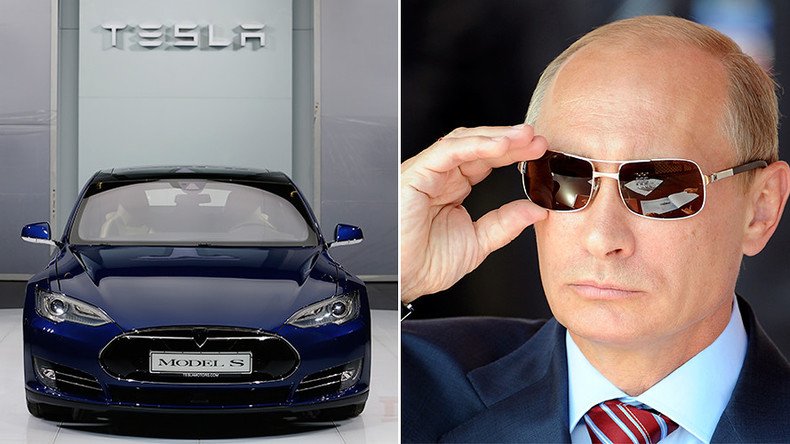 Russian President Vladimir Putin says he has tried driving various foreign electric cars, and may even buy one himself. Because, believe it or not, it is not all carts and tanks that people drive in Russia.
When asked by a journalist whether he could see himself buying a Tesla car, Putin replied: "Why not?" The Russian leader was speaking during the plenary session at the Russian Energy Week.
"We are open, we buy and sell – we buy everything that is useful for us, and sell everything that is profitable. Therefore, there is nothing special about it. Do you think that we will only drive carts – or tanks? No, we don't drive carts anymore," he said, RIA Novosti reports.
And Putin certainly seems to know his stuff when it comes to the latest eco-friendly motor technology.
"Our [Russian] manufacturers, who dream about electric vehicle production, have shown me some of these cars. I'm familiar with American, Asian – in particular Japanese – electric car manufacturers," he said, adding that he has experience of driving such vehicles.
Praising their fast, efficient and maneuverable nature, Putin added: "I like these vehicles, especially the modern ones.
"They are very good for cities because we don't need emissions in places where lots of people live. But I think that natural gas vehicle fuel is more eco-friendly at the moment."
Tesla was founded in 2003 with a mission to create electric vehicles that "can be better, quicker and more fun to drive than gasoline cars."
You can share this story on social media: