No problem in Turkey acquiring Russian S-400 defense systems, NATO chief says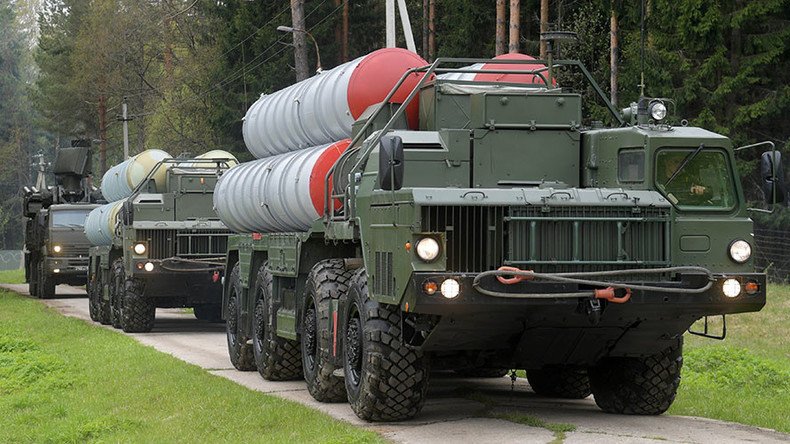 The Turkish purchase of Russian-made S-400 air defense systems is Ankara's business as the systems will not become part of joint NATO defenses, the chief of the alliance says. The US, however, has repeatedly voiced discontent over Ankara's move.
The Turkish decision to buy the S-400 system from Moscow is a sovereign decision and does not harm the interests of NATO, Secretary-General Jens Stoltenberg said on Tuesday, adding that he had already discussed the purchase with Turkish President Recep Tayyip Erdogan.
"I spoke with President Erdogan when I met him in September. I said that the kind of capabilities different nations want to acquire is a national decision," Stoltenberg said.
The systems, should they be delivered to Ankara, will likely be used solely for Turkey's own needs and won't become integrated into NATO's joint defenses.
"There hasn't been any request from Turkey to integrate the S-400 into the NATO air defense system," the top official added.
Stoltenberg stated that Ankara was also eyeing a purchase of air defense systems from France and Italy, citing what Erdogan told him. He did not provide any details, but said that Turkey was familiar with SAMP-T systems, produced by a joint Italian-French consortium.
Ankara's decision to purchase the S-400 systems from Moscow was repeatedly criticized by top US military officials, who said that such a deal "would be a concern" for Washington.
Lack of interoperability with NATO weapons was named as one of the main problems and the Pentagon insisted that "NATO's interoperable missile defense system remains the best option."
Turkey has responded angrily to NATO criticism, saying that the country doesn't want to wait for its putative allies to provide protection.
"What do you expect? Should we wait for you? We take care of ourselves in every security point. We are taking precautions and we will continue to do so," Turkey's Erdogan said in September.
Turkey has been considering the purchase of a modern long-range air defense system for quite some time. Back in 2013, Ankara announced plans to purchase the FD-2000 system from China, also sparking criticism from Washington. The Chinese deal however stalled, and was eventually scrapped.
The talks to purchase Russian S-400 systems started last year, and the deal appears to be close to completion as Turkey already made the down payment in September.
You can share this story on social media: