Turkey purchasing Russian S-400 air defense systems would concern Washington – Pentagon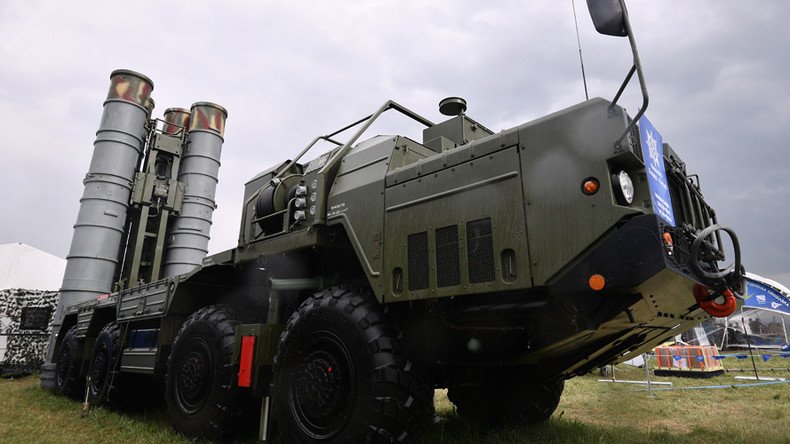 Ankara procuring the advanced S-400 anti-missile system from Russia would become a matter of concern for Washington, Chairman of the US Joint Chiefs of Staff Joseph Dunford said, dismissing reports of the purchase as "incorrect."
"There was a media report that was incorrect. They have not bought the S-400 air defense system from Russia. That would be a concern, were they to do that, but they have not done that," General Dunford said Saturday at the Aspen Security Forum in Colorado.
Gen. Dunford: "Turkey has not bought S-400 air defense system Russia." Says media report was incorrect. #AspenSecurity

— Elizabeth McLaughlin (@Elizabeth_McLau) July 22, 2017
Russia and Turkey have been discussing the contract since November 2016, with top officials from both sides confirming at different times the deal has been "agreed upon" and "having arrived at the final decision point." Since Ankara is reportedly seeking a loan to get the systems, "the current discussion refers to financial issues," according to Rostec CEO Sergey Chemezov.
The sophisticated Russian S-400 anti-missile system is designed to shoot down aircraft at a range of up to 400km and ballistic missiles up to 60km away, while engaging 36 targets simultaneously.
Turkey has been working to develop its national defense systems, but lacks appropriate technology. In 2015, it pulled out of talks with China over buying its FD-2000 (HQ-9) air defense system, scrapping the $3.4-billion agreement after Beijing supposedly refused to share the technology along with the batteries.
Ankara used to rely on its NATO allies, mainly the US and Germany, for anti-missile protection. However, in 2015, the US, Germany, and the Netherlands withdrew the Patriot systems from Turkish soil, allegedly in response to President Recep Tayyip Erdogan's crackdown on the Kurds.
READ MORE: Turkey 'in talks to buy Russian S-400 anti-missile system' after snubbing China deal
While highlighting that Turkey is "an important NATO ally," Dunford praised the "competence and focus" of the Kurdish-led Syrian Democratic Forces (YPG), due to which the US operations against Islamic State (IS, formerly ISIS/ISIL) have been successful. He admitted it has been "a source of friction with Turkey."
You can share this story on social media: