French jihadists who fought with ISIS in Syria should be tried there, not in homeland – MP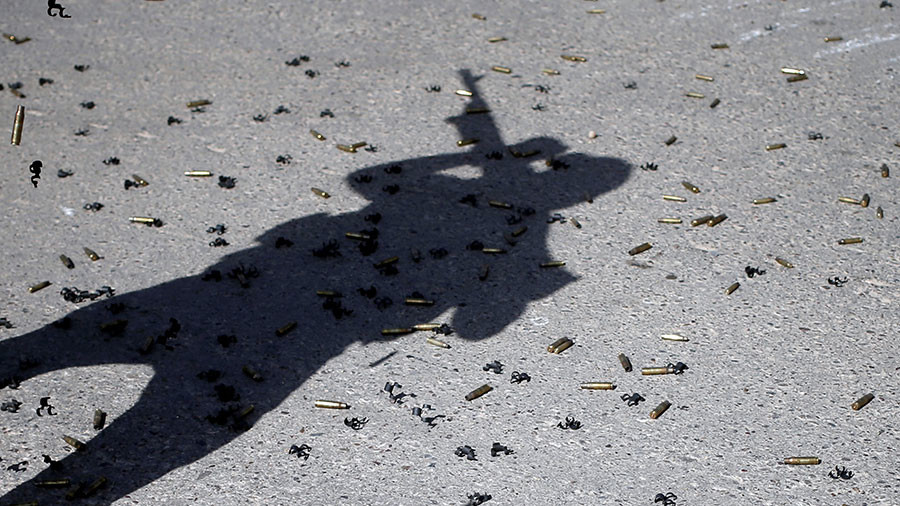 French nationals arrested in Syria as fighters of the Islamic State (IS, formerly ISIS) terrorist group should face a trial there rather than be returned to France, an MP and a spokesman for Emmanuel Macron's party has said.
"I'd prefer that they stand trial there," Benjamin Griveaux, who is the member of France's National Assembly and spokesperson for the En Marche! party told France's RMC – BFMTV media on Thursday. The high-ranking politician, often described as one of the closest allies of president Macron, suggested that while the French government "respects the rights of the defense," it doesn't want French jihadists to return to their homeland.
"If there are judicial institutions today that are able to ensure a fair trial with assured rights of defense, they will be judged [in Syria]," he said, adding that such trials "in compliance with the French legislation" could be conducted in the Kurdish part of the war-torn country.
READ MORE: France faces 'very high' terrorism risk – interior minister ahead of anniversary of Paris attacks
According to French intelligence services, there are "a few dozen" French nationals, believed to be jihadist fighters or their wives, in prisons and camps in Syria and Iraq. Some 1,300 terrorists, "including several from France," have been arrested by the Kurdish forces in Syria, representative of the Syrian Kurdish Democratic Union Party (PYD), Khaled Issa told the French media. Griveaux also confirmed the arrests, having pointed out that the fighters "didn't give-in themselves, but were detained in combat."
While there are "institutions competent in judicial matters" in Syria, "France is able to judge [these people] too," the Kurdish official said, adding that while the choice is being made between the two countries, his party would prefer an international tribunal.
READ MORE: French 'Jihadi Granny' who followed son to Syria sentenced to 10yrs in jail
In November last year, Emmanuel Macron announced that the fate of French fighters and their family members who left to join the terrorist group in the Middle East would be examined on a case-by-case basis. The issue has become a hotly debated one in the European country, which has no extradition agreement with Syria. While some of those detained have requested a repatriation to France, there are activists and politicians who oppose their coming back to their country, arguing that they've made a choice "to kill and become criminals."
You can share this story on social media: