France faces 'very high' terrorism risk – interior minister ahead of anniversary of Paris attacks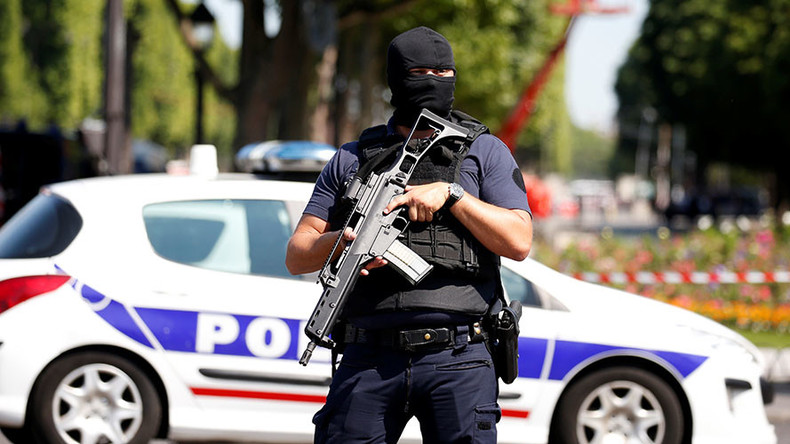 As France prepares to mark the second anniversary of the November 2015 Paris attacks, Interior Minister Gerard Collomb has warned that the terrorist threat remains "very high," with a number of "small groups" planning attacks.
France has been on high alert since January 2015, when it was paralyzed by a series of Islamic State-linked terrorist attacks. The most horrific of these took place on November 13, 2015, when 130 people were killed and hundreds of others injured in coordinated attacks in and around Paris.
"This was the first case of mass killing" in France, Collomb told Le Journal du Dimanche (JDD) on Saturday. "We did not think back at the time that it was even possible in France… Now we are prepared."
"Our services are better equipped to detect threats, they do it every week, quietly," he added.
Collomb told RTL last month that as many as 32 attack plots have been thwarted in the past two years in France.
The terrorist threat level remains "very high," Collomb told JDD, citing the presence of "small groups, here and there on our territory, [which] have plans for violent attacks each on their own, without any link between the groups."
"During the November 13 attacks, we had seen terrorists moving from one country to another." Those attacks were "organized by groups of militants," but these days the [terrorist cell system] has changed and is even more difficult to track down," Collomb said.
The minister highlighted the fact that the number of French jihadists who travel to Syria to fight alongside Islamic State (IS, formerly ISIS/ISIL) is currently "close to zero," and the returns are not "massive."
Last month, Le Figaro reported that French fighters who joined IS in Syria and Iraq received welfare benefits even after joining. France's Criminal Brigade, which specializes in tracking down IS funding, uncovered fraudulent welfare payments to jihadists totaling over €2 million ($2.3 million) from Europe between 2012 and 2017. Around €500,000 came from France, the newspaper said.
Last week, France officially ended its state of emergency, replacing it with the introduction of a controversial counter-terrorism law.
The law gives police extended powers to search properties, conduct electronic eavesdropping, and shut down mosques or other locations suspected of preaching hatred. "Some dread that now that we are out the state of emergency there could be a drop in vigilance, it is the opposite," French Prime Minister Edouard Philippe said.
The new counter-terrorism law has repeatedly come under fire over human rights issues. Critics say that even if granting sweeping powers to French law enforcement officials helps foil some attacks, it may estrange minorities, particularly Arab Muslims, making them more susceptible to terrorist propaganda.
"If you are going to give police this power, they are going to discriminate against communities that are already alienated, potentially putting more recruits into the hands of these death squads," political analyst Dan Glazebrook told RT.