No Women, No Fly? Tunisians angered by UAE's brief female travel ban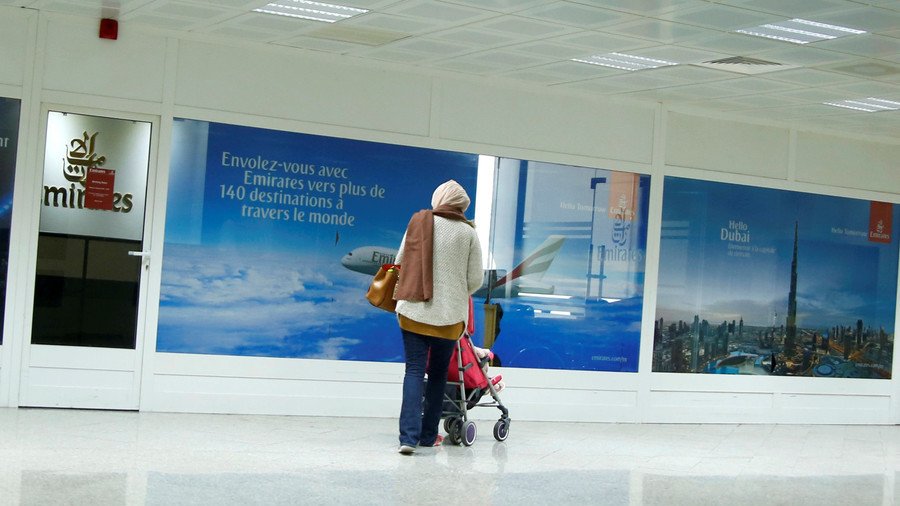 A temporary block on Tunisian women entering the UAE has caused uproar in the North African country, leading authorities there to ban all Emirates flights. The embargo appeared to be motivated by concerns over terrorism.
The United Arab Emirates briefly imposed a travel ban on all female passengers from Tunisia from entering or going through its territory Friday without providing a reason. As a result, no women from the country were allowed to board Emirates flight EK 748 from Tunis-Carthage International Airport to Dubai, leading to disruptions and delays. The UAE ambassador was then summoned to the Tunisian Ministry of Foreign Affairs. The UAE envoy clarified the ban was only a temporary measure which had since been lifted.
Nevertheless, the move sparked an angry reaction in Tunisia, with users on social media branding it sexist and racist under the hashtag #NoWomenNoFly.
In an act of sexism and stupidity, the Emirates bans all Tunisian WOMEN regardless of age from using UAE airports even in a transit with no given reasons whatsoever. It's not only an insult to Tunisian women, it is an insult to ALL women worldwide.#PetroDolar#NowomanNoflypic.twitter.com/nV9LMRSpTD

— Haithem Afli (@AfliHaithem) December 25, 2017
On Sunday, the UAE Ministry of Transport announced on Facebook that all Emirates flights to and from Tunisia would be suspended until the airline "can find a suitable solution to operate its flights in accordance with international laws and treaties."
It appears the brief travel ban was related to security issues. On Sunday the UAE's Foreign Minister Anwar Gargash tweeted the new measures were a response to "security information that necessitated taking specific procedures," adding, "we highly value Tunisian women and respect them."
This seemed to be confirmed by Tunisian presidential spokeswoman Saida Garrach Monday, who told Shems FM radio that UAE authorities were concerned about "a possibility of a terrorist attack involving either Tunisian women or women carrying a Tunisian passport."
Tunisia has been lauded as a newly-born democracy following its Arab Spring revolution, and its transition was not accompanied by the chaos that followed the Western invasion of neighbouring Libya. Tunisia, however, still has a problem of jihadi terrorism, and at one stage, served as the largest source of foreign fighters for Islamic State (IS, formerly ISIS/ISIL) in Iraq and Syria.
Tunisian President Beji Caid Essebsi said the rights of Tunisian women should not to be violated "whatever the justification," but told his foreign minister Khemaies Jhinaoui to "work to overcome these problems as quickly as possible to preserve fraternal relations and cooperation" with the Emiratis. Tunisian officials and representatives of Emirates airlines are now in talks to resolve the issue.
READ MORE: Bahraini cover of 'No Woman, No Cry' raises eyebrows on social media (VIDEO)
You can share this story on social media: