Europe won't follow US & UK gadget ban on flights from Middle East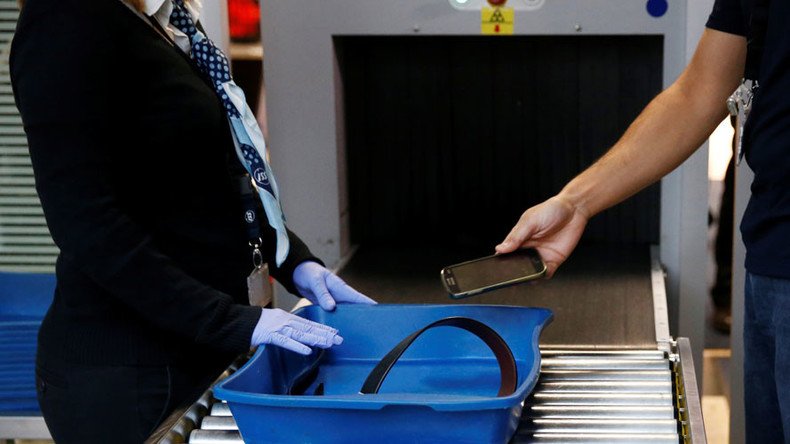 European countries are not going to adopt the new safety regulations prohibiting electronics on flights from some Middle East airports, imposed by the US and Britain earlier this week.
France, Germany and the Netherlands, with the largest aviation hubs connecting the US with the Middle East and North Africa, have no intention backing the measure, according to officials quoted by the Wall Street Journal.
European authorities reportedly haven't received enough information from US and British counterparts to warrant imposing the same ban.
"Our picture is not yet complete. French and Dutch officials also said they were reviewing procedures, but have so far decided not to move ahead with any new rules," German Interior Ministry spokesman Johannes Dimroth said, as quoted by the media.
On Tuesday, Washington announced that air travelers wouldn't be allowed to bring communication gadgets including tablets and laptops to the cabin of planes on specific flights. The step was necessary due to terror concerns in commercial aviation, according to the US officials, who haven't provided further details.
British security officials have followed suit, saying they were seeking to coordinate the timing of the action to ease its implementation. The UK prohibited gadgets on board flights from six countries - Turkey, Lebanon, Jordan, Egypt, Tunisia and Saudi Arabia.
The decision was taken in response to an evolving threat, according to Britain's Transport Secretary Chris Grayling. "We have taken the steps that we have taken for good reason," he said.
READ MORE: Electronic devices banned on some US flights from Middle East, N. Africa
The British list of countries, airports, and airlines targeted by the ban is different from that of the US. The UK government hasn't imposed restrictions on Qatar and the UAE.
"Individual countries make decisions for a variety of reasons and considerations that aren't always the same, which in part explains why the nations on the US and UK lists differ," said an official at the US Department of Homeland Security.
The split between European security officials and their colleagues in US and Britain could jeopardize jointly coordinated work of Western countries against terrorist attacks.
"The patchwork enforcement makes it possible for a passenger to bring a device into the cabin of a US-bound flight simply by changing planes in Paris, Amsterdam or Frankfurt. Regrettably, this is another poorly thought through, knee-jerk reaction that falls short of actually reducing a risk and improving security," said Matthew Finn, managing director of London-based security consultant Augmentiq.
You can share this story on social media: