Electronic devices banned on some US flights from Middle East, N. Africa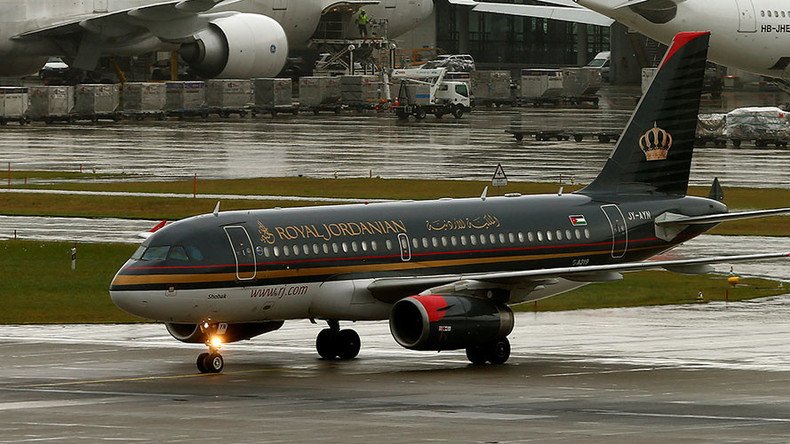 Some electronics will not be permitted in the cabin of US-bound flights from eight Middle Eastern and African countries, the Trump administration has confirmed. The ban applies to non-stop flights and is the result of a security threat.
The restriction affects flights to the United States from 10 international airports.
Those airports include the cities of Cairo, Egypt; Amman, Jordan; Kuwait City, Kuwait; Casablanca, Morocco; Doha, Qatar; Riyadh and Jeddah, Saudi Arabia; Istanbul, Turkey; and Abu Dhabi and Dubai, United Arab Emirates.
The ban will prohibit passengers from carrying electronic items bigger than a cellphone in their cabin baggage. Larger devices such as tablets and laptops must be placed in checked luggage.
However, certain electronic medical devices will still be allowed in the cabin.
The Department of Homeland Security (DHS) said in a statement that it "seeks to balance risk with impacts to the traveling public and has determined that cell phones and smart phones will be allowed in accessible property at this time."
Affected airlines have until Friday to comply with the new restrictions, which will be in place indefinitely.
Those airlines include Royal Jordanian Airlines, Egypt Air, Turkish Airlines, Saudi Arabian Airlines, Kuwait Airways, Royal Air Maroc, Qatar Airways, Emirates, and Etihad Airways, senior government officials said.
The new restrictions were prompted by reports that terror groups want to smuggle explosive devices in consumer electronic devices, officials told reporters on Monday, according to AP.
The government said in a statement that it is "concerned about terrorists' ongoing interest in targeting commercial aviation, including transportation hubs over the past two years."
"Intelligence indicates that terrorist groups continue to target commercial aviation, to include smuggling explosive devices in various consumer items," it continued.

Reports first emerged following a tweet from Royal Jordanian Airlines that claimed electronic devices other than a cell phone would be banned, with some medical exceptions. The since-deleted tweet claimed Royal Jordanian Airlines was "following instructions from the concerned US departments."
Al Riyadh newspaper, which is close to the Saudi government, also reported that the civil aviation authority had informed "airlines flying from the kingdom's [Saudi] airports to US airports of the latest measures from US security agencies in which passengers must store laptops and tablets" in checked baggage.
The newspaper said the new measures had been relayed to the Saudi interior ministry, citing a civil aviation authority source.
Saudi Airlines also confirmed in a tweet that US authorities had banned carrying larger electronic devices in cabin luggage.
Officials told Reuters that the ban had been under consideration since Washington learned of a security threat several weeks ago.
An unnamed official said the ban is related to Al-Qaeda in the Arabian Peninsula, and that some information came from a recent US special forces raid in Yemen.
The affected countries are majority Muslim, but are not the same nations targeted by Trump's travel ban.
A DHS spokeswoman said the government "did not target specific nations" with the ban, but rather "relied upon evaluated intelligence to determine which airports were affected."
You can share this story on social media: