Barred by Arab neighbors Qatari airlines left with major headache & one route to fly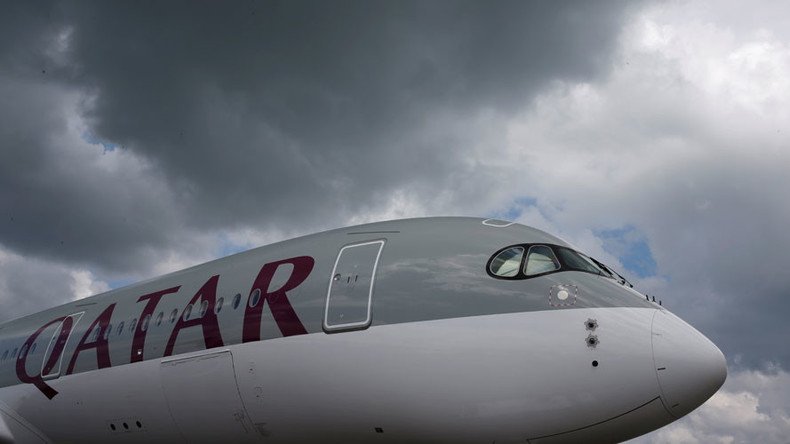 After Saudi Arabia, Bahrain and United Arab Emirates (UAE) closed their airspace, only one narrow route remains for Qatari carriers to transport passengers - via Iran.
The move has caused serious problems for the country's airlines.
Qatar Airways had to cancel all flights to neighboring countries. According to the CAPA Center for Aviation, the carrier had 55 daily flights to Saudi Arabia and the UAE before the diplomatic row. The company is offering its customers refunds or rebookings.
"If the actions become protracted then it's probable that customers outside the region will seek increasingly to book on competitor airlines to avoid the longer routing and disruptions which Qatar is currently subjected to as a result of overflight bans," said John Strickland, director at JLS Consulting, as quoted by Reuters.
On Tuesday, the UAE, Saudi Arabia, and Bahrain also ordered all Qatar Airways offices located in their territory to close.
Saudi Arabia and the UAE used to be the biggest markets by the number of available seats for Qatar Airways. The ban will reportedly cause a double-digit decline in revenue for the carrier, according to CAPA.
Earlier this week, Saudi Arabia cut diplomatic relations with Qatar, accusing the country of supporting terrorism. Egypt, Bahrain, the United Arab Emirates, Yemen and Libya's eastern-based government immediately backed the measure. Later, the Maldives and Mauritania broke off diplomatic ties with Doha.
Qatar has vehemently denied all the accusations leveled by Riyadh and its allies.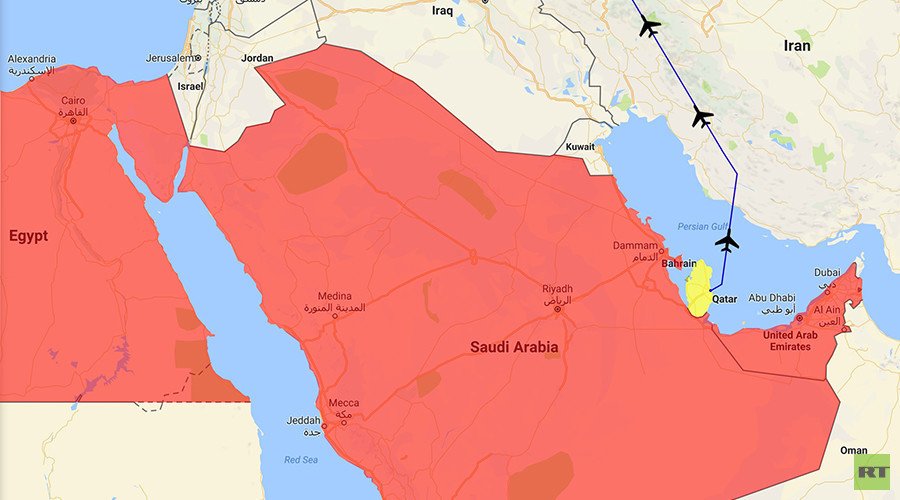 "This is the strongest accusation to date of Qatar being connected with terrorism. Many travelers and corporate accounts could blacklist Qatar Airways," said Leeham Co analyst Bjorn Fehrm.
As a part of increased efforts to isolate Qatar, it's neighbors shut down flight operations to and from the emirate and gave its nationals two weeks to leave the countries.
Advocating cooperation in the region, Iran offered Qatar its airspace as well as food and water supplies to the isolated Gulf state.
"The Islamic Republic of Iran calls on all the neighbors involved in the current disputes in the southern Persian Gulf region to learn lessons from the past bitter experiences of the region show utmost restraint and move toward reducing tensions and returning to tranquility," said Iranian Foreign Ministry spokesman Bahram Qassemi, as quoted by NBC News.
You can share this story on social media: