Pilot draws 'Christmas tree' flight path with amazing precision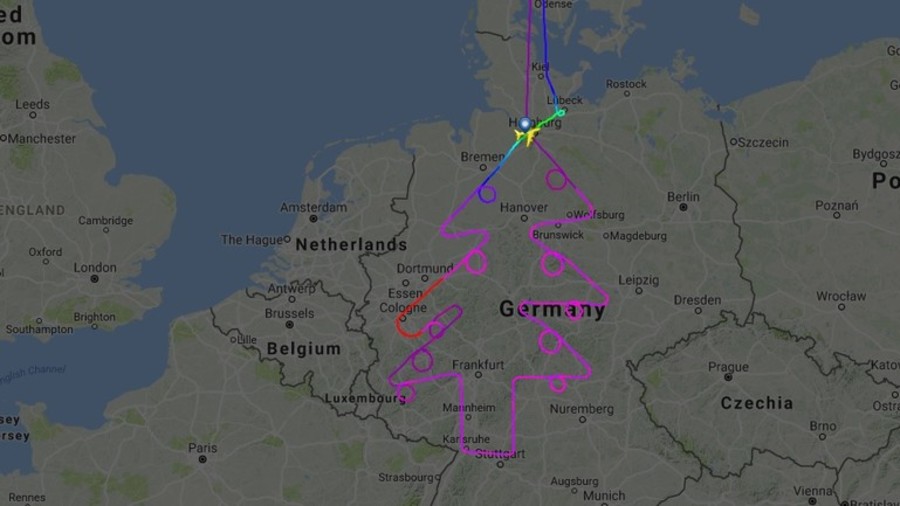 An Airbus pilot took a very festive flight over Germany on Wednesday, drawing a perfect Christmas tree complete with decorations in the sky.
The test pilot's skills are pretty amazing, although it looks like it would have been a bit of a nerve-wrecking flight with all the circling needed to make the round Christmas decorations on the tree.
Flight AIB232E was a test flight of the A380. It took off from Hamburg and headed south past Cologne, Frankfurt and Stuttgart before making its merry way back to Hamburg.
The Christmas tree design is a far more family friendly use of flying. Earlier this year, a US Navy pilot found himself in hot water after he used his jet to draw a giant penis in the sky above Washington.
READ MORE: Willy be punished? Penis design in sky lands Navy pilot in hot water (GRAPHIC PHOTOS, VIDEO)
Boeing carried out a similar creative flight over the US this year, drawing a plane with a 787 Dreamliner. The flight was an 18-hour endurance test that also tested the pilot's drawing skills.