S. Korea's arms sales jump 20% amid Pyongyang threats – study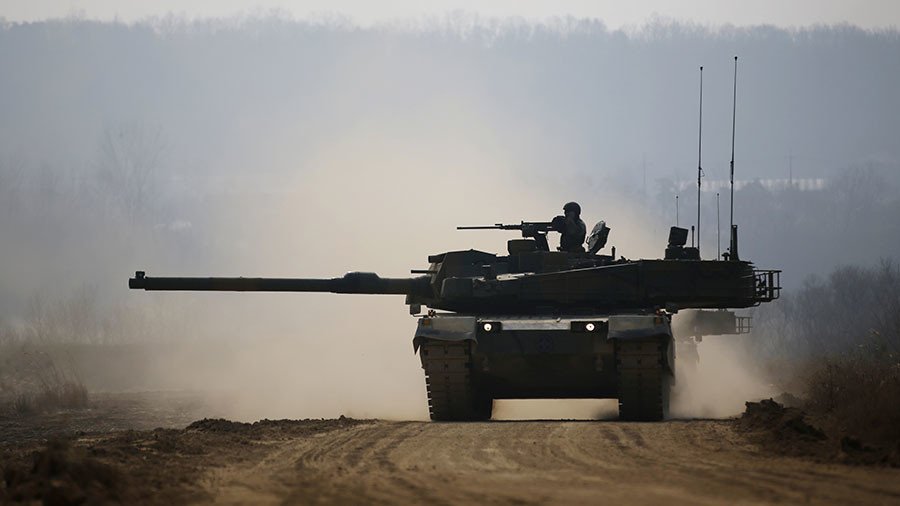 South Korea boosted its arms sales by more than 20 percent last year and has ambitions to become a major weapons exporter, according to a new study. It comes amid frequent ballistic missile tests by arch-rival North Korea.
Research by the Stockholm International Peace Research Institute (SIPRI), released Monday, studied the sales of arms and military services of the world's largest arms-producing and military service companies in 2016. It found that South Korea dominated the "emerging producers" category.
"The trend in this category for 2016 is dominated by the 20.6 percent overall increase in the arms sales of South Korean companies, with total sales amounting to 8.4 billion," SIPRI wrote in a release. Other members of that category were Brazil, India, and Turkey.
SIPRI Senior Researcher Siemon Wezeman noted that "continuing and rising threat perceptions" are driving Seoul to acquire more military equipment. Another senior researcher, Pieter D. Wezeman, told AFP the "increasingly nuclear weapons capability in North Korea" has led to "major investments" in the South.
Siemon Wezeman said South Korea is "increasingly turning to its own arms industry to supply its demand for weapons" and is "aiming to realize its goal of becoming a major arms exporter." South Korean arms exports reached $2.5 billion in 2016, compared to $253 million in 2006, according to official data.
Seven South Korean arms manufacturers rank among SIPRI's top 100 global arms producers, including Korea Aerospace Industries (KAI). The firm has developed a supersonic training hunter, the T-50 Golden Eagle, alongside American arms giant, Lockheed Martin. South Korea's missiles, howitzers, submarines, and warplanes are particularly popular across Southeast Asia, Eastern Europe, and South America.
The study comes amid heightened regional unease over North Korea's nuclear and ballistic missile programs. In its latest test, Pyongyang launched an intercontinental ballistic missile (ICBM) which it says is capable of hitting the US mainland. Seoul responded Monday by adding several North Korean banks, companies, groups, and individuals to its sanctions list.
The South also persists with joint military drills with the US, with the two allies taking part in the annual Vigilant Ace exercise last week. The "war games" predictably angered Pyongyang, which previously ruled out negotiations with Washington over the joint exercises and America's "hostile policy." Speaking to Reuters last month, Pyongyang's ambassador to the UN, Han Tae Song, said "as long as there are continued war games on our doorstep, then there will not be negotiations."
Moscow has also spoken out against joint military maneuvers between the US and South Korea. Russian Foreign Minister, Sergey Lavrov, said, following North Korea's latest launch, that joint exercises in the region and Washington's rhetoric towards the North had resulted in "provoking Pyongyang into taking some rash action" after months of restraint.
You can share this story on social media: