US military operations overseas lead resurgence of global arms sales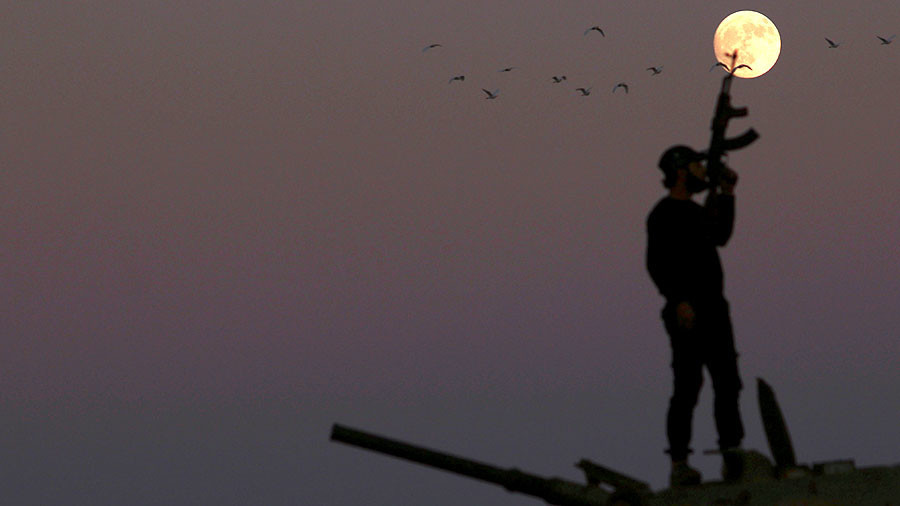 The worldwide trade of weapons and military services rose for the first time in five years, hitting $374.8 billion in 2016, according to the annual report published by the Stockholm International Peace Research Institute (SIPRI) on Monday.
The research revealed last year marked the end of five consecutive years of decline with a 1.9 percent rise in the sale of arms globally. The number represents an increase of 38 percent since 2002. The SIPRI report covers the top 100 companies manufacturing weapons and offering military services.
"The growth in arms sales was expected and is driven by the implementation of new national major weapons programs, ongoing military operations in several countries and persistent regional tensions that are leading to increased demand for weapons," the report states.
US arms manufacturers were ranked number one on the list with sales by 38 American firms totaling $217.2 billion, marking a four percent rise compared to 2015. "US military operations overseas, as well as acquisitions of large weapon systems by other countries, have driven this rise," the report says.
Total arms sales by Western European companies remained stable at $91.6 billion in 2016. It was up 0.2 percent from the previous year. However, the think tank highlights clear divergences among the largest arms-producing European countries.
"There were overall decreases in the arms sales of Trans-European, French and Italian companies, while companies in the UK and Germany recorded overall increases," according to the report.
The sale of weapons by Russian manufacturers grew by 3.8 percent, amounting to $26.6 billion in 2016. Russian companies accounted for 7.1 percent of the overall total.
"The trends in arms sales are mixed: five companies recorded sales growth, while the other five showed decreases. The highest ranked Russian company is United Aircraft Corporation, which is placed 13th. Its arms sales grew by 15.6 percent compared with 2015 due to increased deliveries to the Russian armed forces and higher export volumes," the report highlights.
The Oslo-based institute says South Korean corporations showed a 20.6 percent boost in arms sales, totaling $8.4 billion. "Continuing and rising threat perceptions drive South Korea's acquisitions of military equipment, and it is increasingly turning to its own arms industry to supply its demand for weapons. At the same time, South Korea is aiming to realize its goal of becoming a major arms exporter," said SIPRI Senior Researcher Siemon Wezeman.
The combined arms sales of companies in Australia, Israel, Japan, Poland, Singapore, and Ukraine fell by 1.2 percent in 2016, largely dragged down by an overall drop in the arms sales of Japanese firms. "Japan's largest arms companies experienced sharp falls in 2016: Mitsubishi Heavy Industries' arms sales decreased by 4.8 percent, while those of Kawasaki Heavy Industries and Mitsubishi Electric Corporation declined by 16.3 and 29.2 percent respectively," SIPRI added.
The report does not include Chinese companies, due to a lack of data on weapons sales.