14yo blood cancer patient gang-raped by 3 men, including passerby who offered to help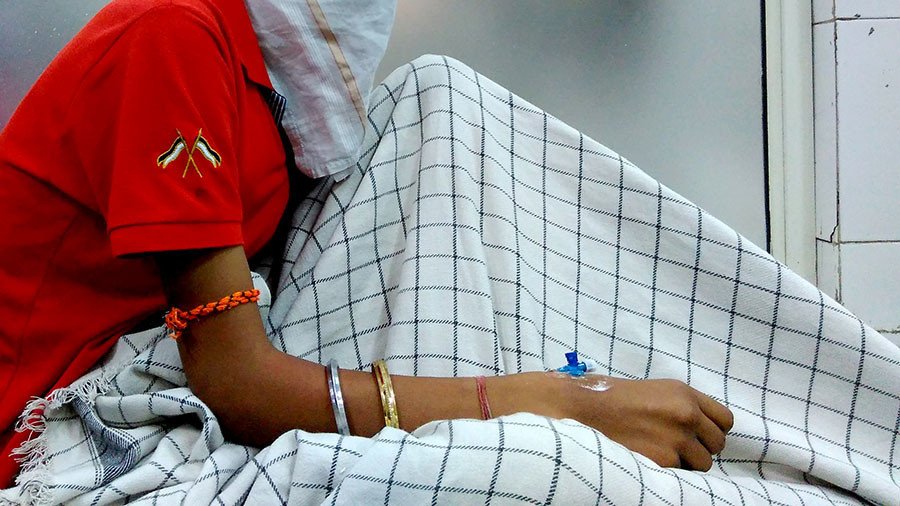 A 14-year-old cancer patient was raped twice within a period of just a few hours on Saturday night in Lucknow, northern India. The girl was assaulted by two youths, and then later by a passerby to whom she had turned for help.
The teen left home to buy groceries from a nearby market at around 4.30pm on Saturday. While the girl, who has early-stage blood cancer, was on her way, an acquaintance told her that he would drop her to the market on his bike, police said. But he instead took her to an abandoned bridge, where he and one of his friends raped her and left her on the roadside, a local law enforcement officer said, as cited by the Indian Express.
This was not the end of her ordeal. As she was trying to get home following the first incident, a 38-year-old man identified as Virendra Yada happened to be passing by on a bike. He volunteered to help her and give her a lift home. The girl agreed, but the suspect "took the minor to the roadside, raped her and left her there" - again.
The victim only managed to reach her home at around 3am on Sunday, after which her father, who had been desperately looking for his daughter, filed a police complaint. Police have arrested the passerby, and are hunting the other two suspects.
Police told The Times of India that the two accused named by the girl have been identified, and live in the same locality as her.
Sexual violence in India triggered unprecedented outrage in 2012, when a 23-year-old physiotherapy student was violently raped by six men on a moving bus in Delhi. Jyoti Singh later died in the hospital. The brutal assault, during which the woman was penetrated with an iron rod, caused mass street protests over violence against women, prompting the Indian government to toughen jail terms for rapists. Assailants found guilty now receive a minimum of 20 years in prison, instead of the previous 10 years. The maximum sentence is life behind bars.
READ MORE: North Indian states on lockdown amid rape trial of 'god-man' guru (PHOTOS)
Starting from December, Delhi police are set to deploy a female motorbike squad in the streets of the Indian capital to safeguard women in a city considered to be one of the worst places in the world for sexual violence and gang rape.
The officers will reportedly be equipped with body cameras, helmet bullhorns, pepper spray, and taser guns.
You can share this story on social media: