North Indian states on lockdown amid rape trial of 'god-man' guru (PHOTOS)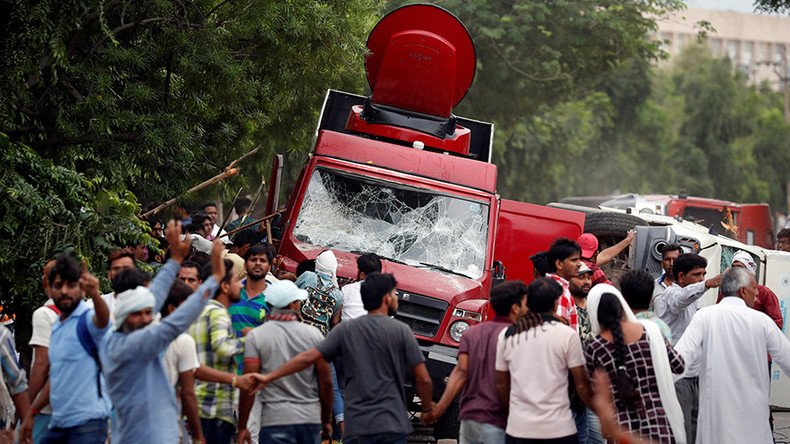 Indian authorities dispatch riot police and shut down internet service in two northern states of Punjab and Haryana, as self-proclaimed guru of a religious cult with a vast rural following is about to be sentenced following a rape trial.
Earlier this week, followers of the spiritual leader of the Dera Sacha Sauda sect, who calls himself Saint Dr Gurmeet Ram Rahim Singh Ji Insaan, burned down gas stations and set vehicles ablaze after a local court found him guilty of having raped two of his female followers in 2002.
State forces have installed a secure perimeter around the jail where Singh is being detained in Rohtak city, 70 km (44 miles) from New Delhi. He is likely to spend at least seven years behind bars.
READ MORE: 'A God to us': RT visits Ziona, the 'immortal' Indian cult leader with 38 wives (DOCUMENTARY)
The town of Sirsa, home to Singh's headquarters, is already under lockdown with school and colleges being shut, Reuters reports. "We're fully prepared, we have a contingency plan in place," a local police chief said. He added that more than 10,000 police officers will patrol the state in the days leading up to Singh's sentencing hearing.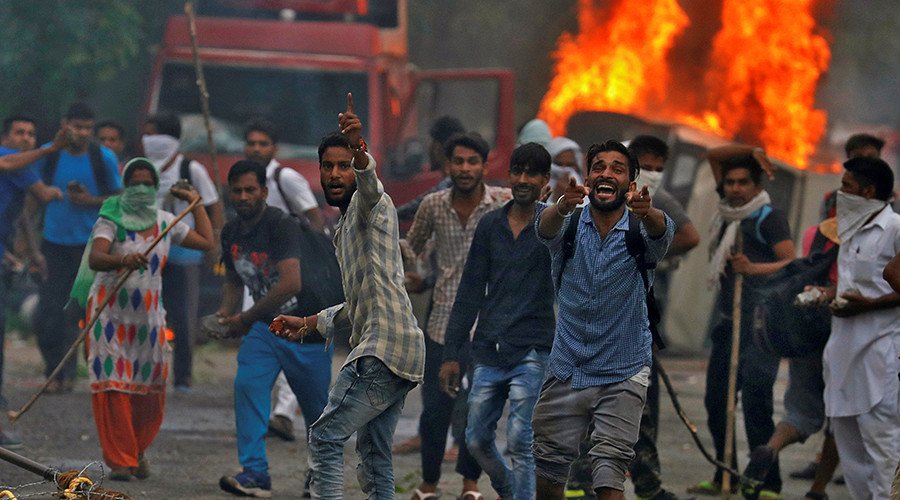 The neighboring state of Punjab deployed paramilitary and police forces over 8,000 strong, imposed a ban on large public gatherings and cut off internet connections across the state until Tuesday.
Dozens of people were killed in street violence on Friday in Panchkula, in the Indian state of Haryana, with more than 250 people injured and over 2,500 detained by police.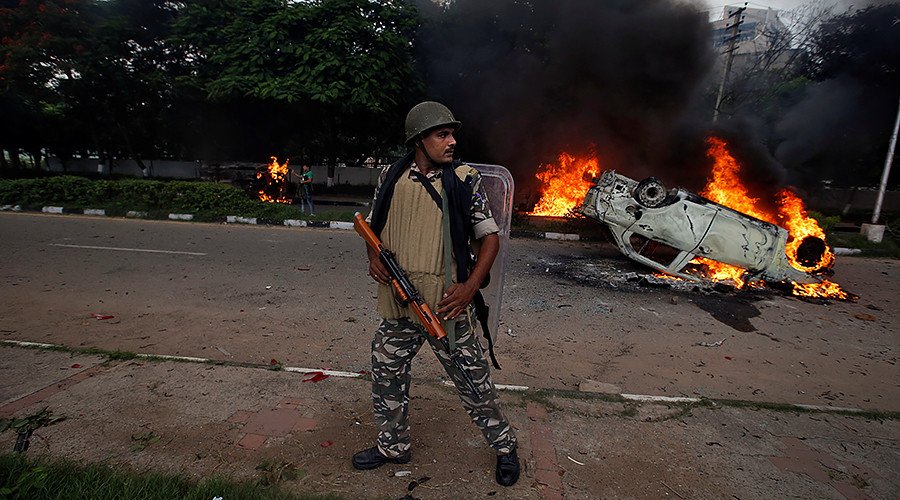 Thousands of Singh's supporters went on a rampage through the city, burning vehicles and clashing with police, after the verdict was announced. Police used CS gas, deployed water cannon and fired rubber bullets in order to control the crowds. Over 15,000 security personnel were mobilised to deal with the violence.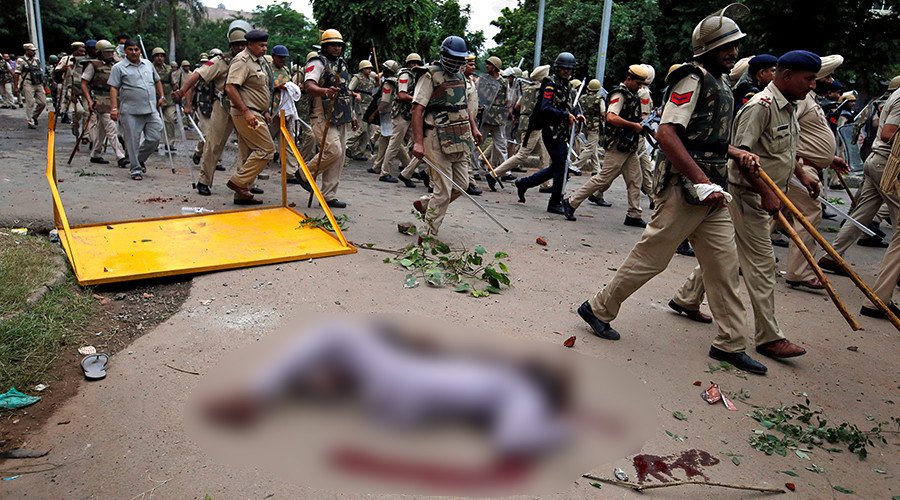 Karan Avtar Singh, chief secretary to the Punjab government, told Reuters: "Our intelligence reports caution that there could be arson and some other incidents."
In the meantime, state authorities of Haryana faced criticism over allowing a huge mob of around 100,000 of Singh's followers to amass outside the court building.
Singh himself appears to be one of the most colorful figures of India's religious landscape. His verified Twitter account states he is a spiritual saint, philanthropist, versatile singer, all-round sportsperson, film director, actor, art and music director and many more.
You can share this story on social media: