Woman beaten with stick in India for resisting sexual assault (VIDEO)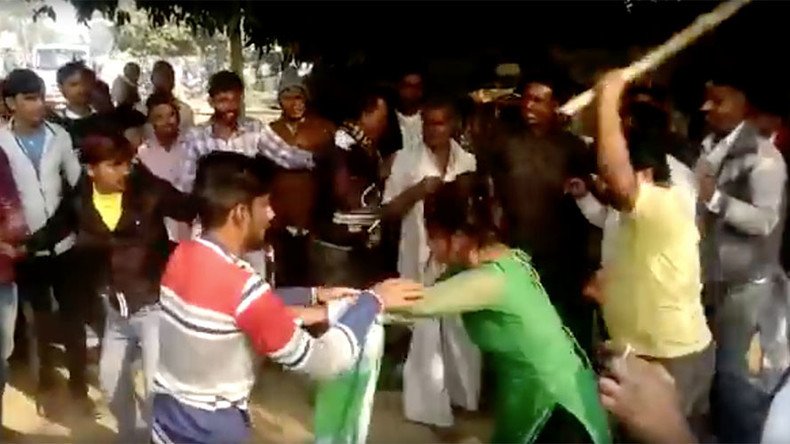 A woman was beaten at a marketplace in India by men who allegedly attempted to molest her. The victim of the assault has reportedly threatened to shoot herself if her attackers are not brought to justice.
Video of the incident, which took place in Uttar Pradesh in India's Mainpuri district, shows the woman in a brawl with a group of men when another man approaches with a large stick and proceeds to strike her with it.
The woman reportedly asked men at the market for directions before they attempted to grope her and remove her dupatta (head covering). When she resisted, she was beaten with a stick and the men shouted abusive language at her.
The woman's husband was also struck, according to the reports, while her daughter witnessed the incident.
In the video, the woman can be seen bleeding and is reported to have sustained head injuries. She registered a complaint with police and reportedly threatened to shoot herself if the culprits were not arrested.
Three people are being sought by police in relation to the incident, an official told The Indian Express. One of the suspects, Anand Yadav, was arrested Wednesday morning.
READ MORE: 10yo Indian girl stripped, set ablaze, thrown in abandoned well for resisting rape attempt
Earlier this month, a 10-year-old schoolgirl suffered burns to 60 percent of her body after kerosene was poured on her. She told police she had been resisting rape by two men at the time.
You can share this story on social media: